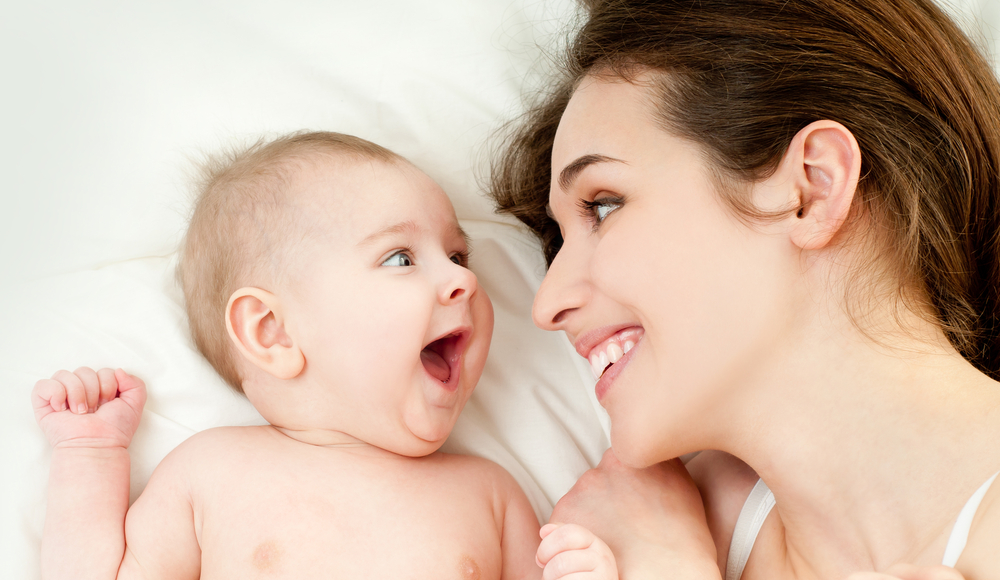 10 Great Tips for Moms with New Born Babies
If you have a newborn baby and are a first-time-mother, congratulations! Though this time may be one of the happiest times of your life, we understand that it might be overwhelming as well. And the word exhausted, may be an understatement to describe the first days of motherhood. But, then again parenthood is a job and we all want to get right.
Here are some tips that you can follow in order to make the first days of motherhood easier:
1. Nursing the baby:
Nutrition is probably one of the most vital aspects of life and breast milk is the best source of nutrition for your baby. So we do not need to emphasize the essentiality of beginning breastfeeding immediately after your baby is born.
While nursing, one of the things that you would want to keep in mind is that while you are feeding, your baby might fall asleep. In order to avoid this kind of situation, you might want to feed your munchkins after (s)he wakes up.
Make sure to feed your baby on a good time and while feeding your baby, do find alternative ways to hold your baby.
You can also consider creating a nursing nest such as glider or rocker that will support your position and also your baby.
2. Soothing the baby
There are several things that you can do to soothe your baby while he is crying or to put him to sleep.
Some of them are:
Swinging him slowly and lulling him to sleep.
Patting your baby's back slowly and shushing them to sleep.
You can also hold him on the side or swaddle him slowly.
3. Dressing the baby:
While we do want to give our babies, the prettiest dresses available on the market, one of the most important things that you should keep in mind is the comfort of your baby.
While taking him out outdoors or even if you are keeping him indoors – dress the newborn carefully. Why? Because they are not able to regulate their own body temperature.
4. Latching the baby:
While nursing, latching the baby is one of the most important things that you need to keep in mind. A deep latch is necessary so that your baby can get enough milk.
You might also want to use a breast shield in order to latch the baby perfectly. Getting help and extra support is always a good idea.
5. Taking care of yourself:
While taking care of your baby, it is necessary that you take good care of yourself. Find some time alone for yourself – read a book, maybe visit a spa, listen to music. Just relax on a bit.
Get some sleep whenever you can and make sure to get the right nutrition for yourself (not to forget lots of water). I recommend using a combination pillow, It can help you sleep easily with any sleeping position. A deep sleep will always bring you the best health
6. Making the crib comfortable:
Make sure that your baby's crib is comfortable and let your baby guide you to what she likes. Check the temperature and the firmness of the mattress to suit your baby's needs.
Pre-warming a blanket often helps to maintain a warm temperature that will help your baby to get some quality sleep.
You might also want to layer your baby's crib so that you can change the sheets whenever necessary.
Also, don't forget to get a best suited crib mattress for your baby.
7. Eliminating gas from the baby's tummy:
You will find that your baby is often fussy while she drinking.  Most newborn babies develop gas and digestion issues and tackling it is very easy.
You can do the elbow to the knee trick to help remove a baby's gas.
Here is how to do it:
Gently lie your baby down on his back and move his left elbow and right knee towards each other (almost as if to touch). Then repeat the process and keep alternating till your baby releases the gas.
8. Keeping a track of the baby's food and diaper habits:
Keep a track of your baby's feeding habits and also his bowel movements. This is very important in order to monitor his health.
You can do this by noting down for how long he nurses, how many times and at which time. If you have to bottle feed, track down how the quantity.
While recording the bowel movements, record the type of stool such as color and texture. Do not forget to also count the number of time your baby pees.
9. Allowing the baby and the father to bond:
Let the baby bond with his father. It is you will have to hand over the responsibility to him. If your husband is reluctant in the beginning, do not pressurize him just allow him to take his time.
It is necessary that your baby has ample time with his daddy because, obviously daddy's voice and touch is different from yours, so recognizing may take a bit.
One of the best ways to do this would be leaving the father-baby duo alone after feeding and resting your baby. At this time, make sure you are out of sight and if your baby begins to cry, allow his father to soothe him.
Resist the urge to go to your baby and calm him down. This practice not only helps to improve bonding with the father but, is also immensely helpful in teaching your baby to be with the babysitter or another family member.
Finally, you can also consider splitting your duties with your husband. For example, he can take charge of the baby while you rest a bit.
10. Ask for help:
If you are facing troubles, never hesitate to ask for help – be it from your doctor or your family members. Also, if there is someone nice, who is willing to help, make sure to accept help.
We have just outlined few tips for you to make your life a bit easy. Remember one thing; you may not get it all right at the same time. So what you need to do is try again and again. Allow yourself to take a break and be patient.
Most importantly, listen to your gut instinct and be calm. This will help you to focus and take better care of your baby. In the meanwhile do not forget to take care of yourself. Happy parenting!