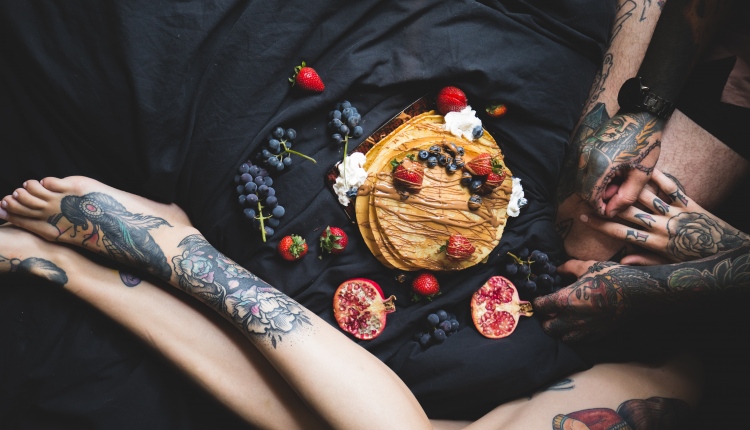 Everything You Need to Know about Black & Grey and Coloured Tattoos
Find out more about tattoos and decide which ones are the best!
In the present times, almost all individuals consider getting inked either for rejuvenating their appearance or for protesting against the age-old societal notions. It does not matter what motive one treasure as long he or she could manage to find a proper studio with efficient artists and decide whether to opt for a black & grey or coloured body arts. Carrying out a comprehensive research and seeking specialised recommendations might help with the former but for the latter, it would be important to compare the series of benefits offered by both types. Know more regarding this by checking out the following write-up.
Black & Grey Tattoos
Black & Grey could be loosely defined as a tattooing style in which different shades of black ink and only one needle is used. It was innovated during the 1970s and popularised by prisoners of those time. Also known as 'joint' or 'jailhouse', it could capture varied kinds of emotions effectually and hence preferred by a larger segment of the population. Now let us explore a few positive aspects of black & grey tattoos.
Apart from being exceptionally dynamic and immensely vivid, this particular style could be effectually used for fabricating an illusion of three or multi-dimensions just by tweaking the various textures, tones, shapes, weight, and composition.
Black & grey tattoos would not be damaged in any way even when subjected to the harmful rays of the sun or chemically treated water of swimming pools. The contrast would remain crystal clear through the patterns made could fade a bit.
Individuals going for black & grey style do not have to spend substantial amounts of their time in choosing dresses as per their design. Being absolutely neutral, these body arts are absolutely compatible with outfits of all colours.
Finally, yet importantly, black & grey are known for being extremely affordable and could be done within a short period of time.
Coloured Tattoos
Coloured tattoos have acquired much recognition probably because they pave way for unlimited creativity. The said style utilises several combinations of hues but individuals must be utterly cautious because not all of them would look good on the different kinds of skin tones. Because of being phenomenally stunning, they can make one look incredibly attractive, and stands excellent as cover-ups. Having said that, coloured tattoos are quite expensive and require multiple sessions. They are also excruciatingly painful because lots of needles are used simultaneously and chances of infection are escalated.
Now that you have gained enough information about both black & grey and coloured tattoos, feel free to choose any one as per your wish.
When it comes to choosing a proper studio, I would personally recommend you to go for the most famous tattoo shop in Pattaya, which has a credible reputation in the market. In addition to offering a wide range of body arts, it has a talented team of artists, who conduct every project with utmost precision and assure quality as well as affordability.