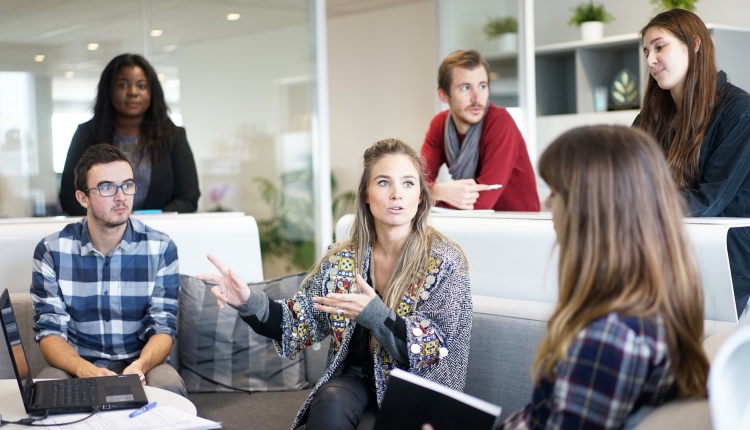 4 Different and Exciting Ways to Get Your Business Noticed
There are so many small businesses popping up nowadays. While it's great that a lot of young people want to become entrepreneurs, it makes it more critical than ever to get your business noticed. Here are just a few more interesting ways to advertise your company.
Video Marketing
Something that is growing in popularity is to create a video for your business. This can be embedded on your website or can be used for paid advertising on other sites. It's a great way to give clients information about your business and what it can do for them. They are short and concise and avoid people being put off by long sections of text.
This type of advertising is entirely under your control. You can either choose to be very personal or very professional, depending on what works for your company. The Storyteller Studios say that "Effective modern marketers capture the heart, not the head." Capture your audience more immediately and effectively by telling them what you can do for them.
Get a Liveried Vehicle
Although this may not be a new idea, it might be something that you've previously overlooked. A liveried vehicle is a good idea if you have a traveling business. If you're traveling for your services or deliveries, then you can advertise your business on the go. This is going to gain you a wider audience and build awareness of your brand.
There are also a couple of other benefits to getting a liveried vehicle. Not only is it good value for money for advertising, but you might save in other areas as well. If your car is officially in use for your company, you have the opportunity to change to a different type of insurance. Car insurance for businesses is usually noticeably cheaper than that of standard drivers'.
Social Media Contests or Giveaways
A great way to get your business noticed is to create buzz or excitement among your target audience. Social media has given companies so many ways to expand their client base over the internet. You can use targeted hashtags to bring your brand to the attention of people who might be interested.
An aspect of social media that will help to generate further interest and get you more clients is by setting up a competition. There are a few ways in which you can choose to go about this. You might decide to get people to answer a question, vote between two options, or simply opt-in to a giveaway.
This is an excellent way for you to target a specific audience. Pose a question that relates to what you sell, or ask people to vote between two products. If you offer something for a giveaway, it will help you get an idea of people who like the product. If they don't win, then they may look into it further and potentially buy one.
Make sure that the conditions of the competition require people to share your post, tag your business, and possibly use some specific hashtags. This will encourage their family and friends to interact with you and your page, increasing your number of potential clients.
Urban Advertising
In a day and age that is so focused on social media, an excellent way to be more original is to go out into the real world. There are several ways for you to get your brand noticed by people in the street.
Chalk writing is something that you may have seen while out and about. Think of a witty anecdote or a strong statement that describes your business. You can even just come up with a smart, original hashtag. Write it on a pavement in bright colors, whether it's only one in a good spot or several around a local area.
If you're an arty type or know someone who is, you may want to include a logo or fun image to go with your statement. If you have permission, you could even commission a mural. This could be a piece of art or graffiti, anything that people will notice and remember. There are so many options; you just need to get creative.
Conclusion
Anything you do to advertise should be about getting your business noticed. You want to be engaging, but most of all, you need to do something memorable. Technology gives us so many resources, so make sure you're using them to your full advantage. Be original and be creative. Let your potential clients know why your business is their best option, and you will reap the benefits.