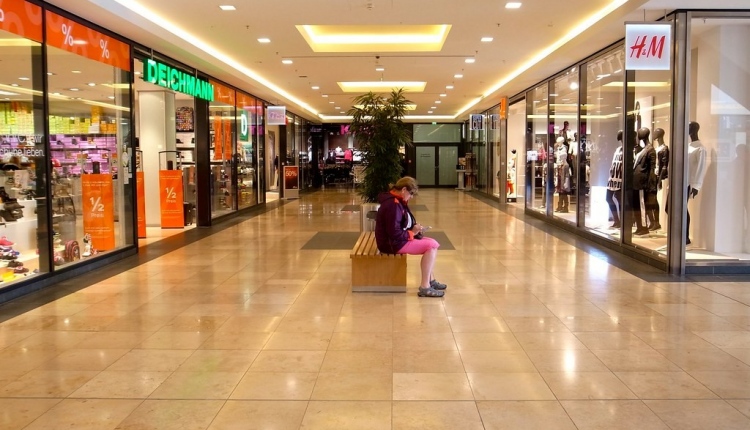 Shopping in Chicago: 5 Spots For Travelers
Chicago is one of the largest and most significant cities in the United States and, above all, it attracts all lovers of art and architecture. The city has many art galleries, interesting buildings and museums.
However, despite all its significant sights, shopping in Chicago deserves special attention. The choice of malls and shopping centers is amazing, and if you travel on a rental car, you will have a great advantage, since you can visit the best of them in just 1-2 days. Moreover, the procedure of renting a car is very simple – just follow 14cars.com, fill out the search form and get a list of the best offers, including compact, economy, luxury, convertible and exotic rentals in Chicago IL.
A nice-looking exotic car is especially good for shoppers who need a stylish vehicle. The cost of such a car is from $70 per day and depends on the supplier. So, where to shop and what to buy while traveling by car in Chicago?
Nordstrom
Nordstrom is a popular store with a high level of service and a large selection of high-quality products for every taste and budget. It's situated in the north of the city, and features a huge parking space, which is great for car rental travelers.
The store offers a wide range of clothes and shoes for people of all ages, cosmetics, perfumes, jewelry, bags and accessories, sporting goods and home goods, as well as designer collections.
Various promotions are constantly held there. In May and November, there are sales of women's and children's clothes, while in mid-June and late December – men's clothing. In July the largest sale is held with significant discounts on goods. Here you can purchase both everyday items and well-known brands at relatively low prices.
The store has restaurants and cafes where you can eat and relax.
Address: 55 E Grand Ave, Chicago
Hours: Monday-Saturday 10am-9pm, Sunday 11am-7pm
The 900 Shops Mall
The 900 Shops Mall is a large shopping center with six floors of more than 70 different stores. The shopping center offers a wide selection of products such as clothes and shoes, perfumes and cosmetics, bags and glasses, accessories and jewelry, household goods and utensils, toys and games, and much more.
Here are shops, both of national designers and world-famous brands such as Montblanc, Gucci, Bloomingdale's, Michael Kors, Max Mara, Bernardaud, Karen Millen, Christofle, and others.
On the territory of the shopping center there are restaurants and cafes which are perfect to eat and take a break from shopping.
Address: 900 Michigan Ave, Chicago
Hours: Monday-Saturday 10am-8pm, Sunday 11am-6pm
The Magnificent Mile
The Magnificent Mile is the famous Chicago's shopping street with more than 450 stores offering clothes and shoes, jewelry and accessories, bags and glasses, cosmetics and perfumes, sports goods and electronics, antiques and furniture, gifts, toys and food.
It's located on the Michigan Avenue stretching north of the Chicago River. Local shops are as diverse as the goods they sell. Among the well-known shopping centers located in the area are 900 North Michigan Shops, Bloomingdale's, Saks Fifth Avenue, Macy's on Michigan Avenue, and Neiman Marcus.
The Magnificent Mile also abounds with luxury boutiques of world famous brands such as Salvatore Ferragamo, Cartier, Louis Vuitton, Chanel, Prada, Hermes, Escada, Giorgio Armani, Bottega Veneta, Marc Jacobs, Gucci, La Perla, Hugo Boss, Yves Saint Laurent, Burberry, Tiffany, and others.
Every year a shopping festival takes place there at the end of summer. It includes a fashion show, discounts in stores, open-air concerts, lotteries, culinary events and other entertainments.
Address: Michigan Ave, Chicago
Randolph Market
The Randolph Market in Chicago is a popular place with a large selection of interesting products that attracts the attention of locals and visitors.
Many stores in the United States can offer a wide range of diverse products, however, only there you can purchase unique items from local designers.
The market is located in the western part of the city. Furniture, vintage clothes, jewelry, antiques, antiques and household goods, porcelain and glass products, artisans, food, books and music CDs, as well as many other interesting things can be found there.
Depending on your bargaining ability, you can get a significant discount on exclusive products. The market runs from February till December, on certain days. More information about the market can be found on the official website of the market.
Address: 1340 W Washington Blvd, Chicago
Hours: Saturday and Sunday 10am-5pm
Macy's Shopping Center
Macy's in Chicago is the largest department store in the world, and the building in which it's located is recognized as a historical monument of the country.
On the vast territory of the store there are numerous departments of clothes and shoes, cosmetics and perfumes, leather products and accessories, jewelry and watches, household appliances, as well as home decor items, household and wedding goods.
Various promotions, fashion shows are constantly held in the department store, and on sales days you can buy clothes of famous brands with 30-75% discounts.
On the territory of the store there is a food court where you can eat and relax after exhausting hours of shopping.
Address: 111 N State St, Chicago
Hours: Tuesday-Friday 8am-12am, Saturday-Monday 7am-12am