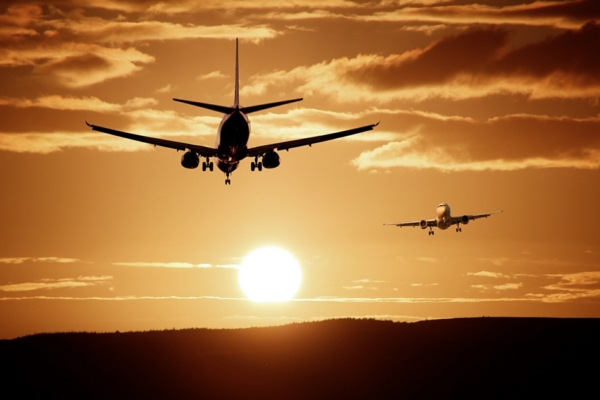 Scott Beale Aviation – Teaching Aviation Skills to Newcomers!
Do you wish to join the aviation industry and be a part of it? If yes, you must look for a credible aviation school with good and skilled instructors. These schools will teach you on the basics of aviation and the fundamentals involved when it comes to learning how to become a good pilot or a mechanic in the aviation industry.
Scott Beale Aviation- Skills you need to be a good aviation professional
Scott Beale is a commercial pilot and has been associated with the aviation industry for over 20 years. He also is an entrepreneur and has successfully led leading aviation companies in the past. The Scott Beale Aviation team is known for their high levels of professionalism and experience. He says that when it comes to joining the aviation industry, it is prudent for you to join a highly reputed aviation training school that has licensed and trained professionals with high levels of credibility in the market. This is why he says do not rush into joining the first aviation school that comes your way. You must research well. Ask for recommendations from people in the aviation industry. Read online reviews and then take your decision. He says that if you really wish to become a successful professional remember that practice will only make you perfect. This is why it is crucial for you to train under good instructors to gain a strong grip of what you need to become a successful aviation professional in the USA today.
Advice from a skilled expert
Scott Beale currently heads Tempus Applied Solutions in the USA. He is the Senior Vice President of Sales and Corporate Development in the organization. If you take a look at his track records, you will find that he has over 20 years of experience in the aviation industry. He has headed top companies and even gave them incident and accident-free records in the first 6 months. He says that when you join the aviation industry, you must have high levels of professionalism and credibility. He says that you are a role model to all those around you.
Code of ethics
As an aviation professional, you must follow a code of ethics. The job requires a lot of skill and responsibility. You must be proactive and patient. You should keep emotions under check. You should be brave and you must protect passengers at all costs. In the recent years the airline and the aviation industry has been hit by terrorists across the world. This is why the Scott Beale Aviation team has stepped up security training and counseling programs to their clients. He says that when you are boarding a flight or even stepping inside an airport, you must feel safe. The airline you travel in must be checked and not allowed to fly even if there is a slight defect. The professionals of the aviation industry have to on guard all the time and this is why it is crucial for you as a professional to learn the skills well and apply them once on the job!