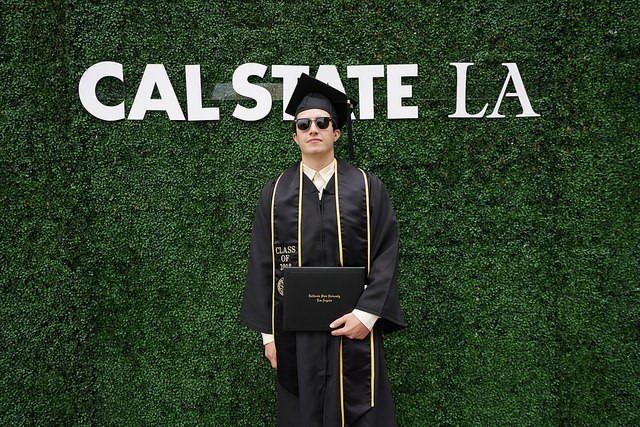 Study and Relax: 5 Greatest Universities in Los Angeles
Located on the Pacific coast, Los Angeles is known as the largest city in California and the second largest metropolis of the United States. This is a city of entertainment, sun and surfing, filmmaking, celebrities and just incredible holidays. What's more, Los Angeles itself and its picturesque surroundings provide perfect opportunities for car travelers, making Budget car rental San Diego an ideal way to enjoy all these delights at any time of the year.
In addition to reach leisure infrastructure, in Los Angeles you will be available to receive a high-quality education in a very international environment. Not surprisingly, universities in Los Angeles are American leaders in student enrollment – everyone wants to study in the City of Angels!
So, let's learn more about 5 excellent universities in Los Angeles, where it's interesting and very promising to study…
University of California, Los Angeles (UCLA)
University of California in Los Angeles is the city's top-rated and most popular higher education institution that attracts the most foreigners. UCLA is ranked 33rd in the QS World University Rankings, and this is not the only achievement of the university.
(photo by evgeniy shchetinkin)
The humanitarian, medical and engineering faculties of the university are especially famous. UCLA is one of the top universities in the world in a variety of subjects, including English and literature, linguistics, geography, electrical engineering, biology, medicine, chemistry, communication, media, anthropology, art and archeology. In addition, the university has a huge research potential and is a member of the prestigious Universities Research Association.
This university provides its students with excellent future prospects. In terms of graduate employment, the University of California in Los Angeles occupies 2nd position after Stanford University. UCLA graduates are recognized as one of the most sought after professionals!
Loyola Marymount University
Founded over 100 years ago, Loyola Marymount University has more than 9,000 students enrolled in seven academic schools and colleges. At various departments of the university such areas as business administration, communications, humanities, law, pedagogy, cinema and television, science and engineering are represented. University film and MBA programs, as well as the picturesque city campus of Loyola Marymount University, have been distinguished by various ratings.
(photo by mkerkstra)
Those students who want to gain international experience are offered special programs involving partial training in partner universities in Europe, Asia, Africa and Australia.
Los Angeles City College (LACC)
Los Angeles City College is the oldest community college in the city that adheres to an innovative approach to education by offering students more than 100 degree, certificate, transfer and professional programs.
(photo by Ely Trinidad)
This multidisciplinary college provides training in a variety of areas – from business and psychology to computer science and law. Creative students have access to a wide range of programs in the field of music, media, cinema, television and the arts.
On the basis of the Theater Academy, students can also master the skills of acting, theater design or theater maintenance. Depending on your interests, after receiving a degree at LACC, you can start working or continue your studies at a university.
The college is proud of its campus, which is not only just a few minutes away from Hollywood, but is also widely recognized as one of the busiest and most diverse in the region. Here, students of different nationalities and backgrounds share experiences and are inspired by the surrounding nature and creative atmosphere!
American Academy of Dramatic Arts (AADA)
Do you dream of studying acting in the heart of Hollywood? Choose the California branch of the American Academy of Dramatic Arts (AADA). Aspiring to the diversity of the student community, the Academy is one of the most international theater schools in the world. Here foreigners from 40 nationalities study, which make up as much as 30% of the total number of students.
(photo by popmasha)
Today, the Academy offers a 2-year associate degree program, as well as credit transfer options for a bachelor's degree at colleges and universities across America. For two years students receive a holistic theater education, studying such subjects as acting, theater history, vocal and stage speech, script, movements, theater management and much more.
AADA has an excellent reputation and offers great opportunities for its students. The names of the graduates of the Academy speak for themselves, among them – Kirk Douglas, Robert Redford, Grace Kelly, Danny De Vito, Anne Hathaway, Adrien Brody, Kim Cattrall and many others!
The Fashion Institute of Design & Merchandising (FIDM)
As you know, the City of Angels is the heart of entertainments and media industry, thus many students come there specifically for the sake of study and further employment in this area. FIDM annually provides thousands of students with specialized education, offering 26 accredited training programs.
Associate and bachelor degrees can be obtained in such disciplines as design, visual communication, marketing, fashion design, merchandising and business management, as well as beauty industry management. An MBA degree is also available. FIDM offers local and international students an online associate degree in marketing and merchandising and a bachelor's program in business management.
Moreover, its students have the opportunity to go to study in France, Italy, Australia or India, as well as take part in numerous trips around the fashion capitals of the world. This institute is widely known in the fashion industry – it actively cooperates with such brands as Lacoste and GUESS, and with the popular TV show called Project Runway.