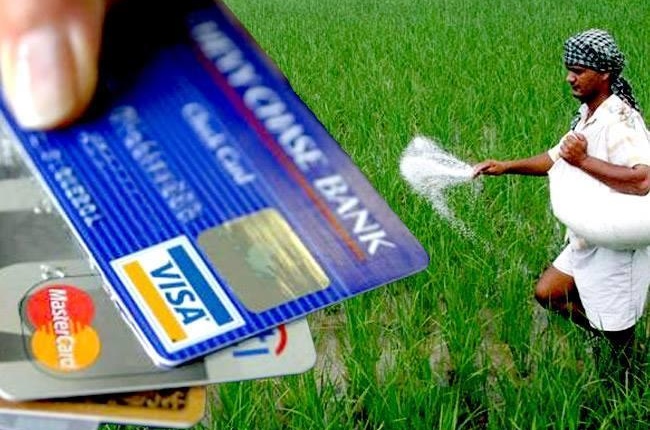 How Kisan Credit Card Beneficial For Indian Farmer?
The Kisan credit card specially designed for Indian farmers. With this scheme, the government aimed to fulfill their planting and harvesting seasons. This model developed by National Bank for Agriculture and Rural Development.
Through Kisan credit card farmers can take more advantages without any hurdles. With the help of this, farmer to secure timely credit at reasonable rates of interest in a hassle-free manner. The farmer can use a product for purchase inputs like pesticides, a variety of seeds and fertilizers also they can withdraw cash as per requirement.
With the help of this scheme, they can have various benefits. Let's find the pointer to this product.
When it comes to repayment, the farmers feel flexible with this product

With this, they can get insurance coverage facility

This product can meet the financial requirement of agriculture and other activity

Get hassle-free payment procedure

You can get seeds, fertilizers and other things

They have provision to increase the credit limit depending upon the agricultural income

As per other informal sources with this, you can have a low-interest rate
What Are The Required Documents You Have To Share With Bank?
When you want instant approval for this product, you have to submit KYC first. You have to check eligibility factor, where you have own land and should be a farmer either individual or joint borrower. Tenant farmers and oral lessees are also eligible. For documents, you have to share identity proof and address proof with passport size photograph. For identity, you have to share Aadhaar, voter ID, driving license, and passport. For address, you have to share voter ID, Aadhaar, electricity bill, and lease agreement with this fill the application form completely.
You have to more focus on this kind of things because it would close your door if there is any faulty information. That's why you have to share correct KYC and take immediate approval.
How To Apply For This Product?
You have to follow simple steps to apply for credit card. You have to visit the official site of the bank, choose your product, fill the details as required along with documents. And finally, click on apply button.
It depends on you, if you want to submit your request by offline then need to visit the nearest bank branch and follow the same procedure.
There are many well-known banks in India which provide the farmer this facility at a reasonable rate of interest. State Bank of India is reputed public sector bank in India, offers a farmer purchasing seeds and rest services so that, they can able to meet all kinds of agriculture expenses along with emergency expenses. Bank of India provides the card to eligible farmers who come under the operational branch in the area. Axis Bank also offers the farmers of the country same service so that they can meet multiple needs. The need can be related to buying of seeds, repairing of the farm machinery or even for the marriage of the children.