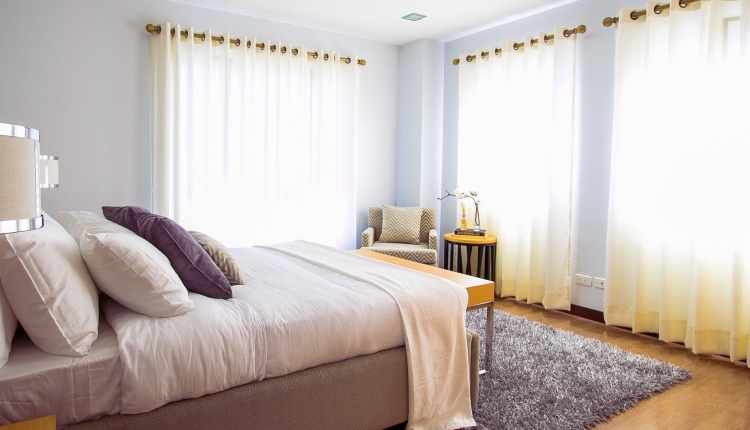 4 Quick Bedroom Cleaning Tips
Your bedroom doesn't always give a beautiful sight where you can breathe a sigh of relief. Instead, it's often cluttered with so much of mess that you have no idea where to start from.
You must be aware of what it's like to face the challenge of cleaning a cluttered bedroom. Often, it feels like climbing Mount Everest when all you're doing is just putting some clothes & books away. Therefore, experts have suggested a few simple steps to make cleaning your room easier than ever. So let's dive in;
No Storage Allowed
Is your bedroom filled to the brim with cartons, storage boxes, and junk? If so, it's not a place where you want to sleep in. The bedroom doesn't have a storage facility for items you don't find a spot for anywhere else in your house. While utilizing your room this way, it'll be difficult to keep it clean & tidy. So just make sure you clear out the clutter from your room. In case you don't find a new place for these items, just sell or donate.
De-cluttering your bedroom and having a tidy space that you'll enjoy coming to the day-end is one the best thing you can do for yourself. In case the house is not very much clean & organized, cleaning the bedroom is going to give you that peace of mind.
Make Your Bed
Since you've gotten rid of the topmost layer of a mess, it's time to make your bed now. Honestly, making your bed is an important first step in starting the day off right. It takes no more than just 2-minutes to make the bed that makes your room look tidy and organized.
As per the research, making your bed helps motivate you to keep the room clean. So just make your bed every morning, and you'll see how great the bedroom looks. These 2-3 minutes of every morning are going to get you a neater room almost instantaneously. So are you in!
Put the Shoes Away
Most of you normally fling shoes off and leave them where they land, which is not the right thing to do. Just put them away in the closet or perhaps on a shoe rack. If you keep them off the floor, it's going to lend itself when it's time to vacuum. And these 2-3 seconds are going to make your room look neat.
Try out this storage solution otherwise! Get a commercial shoe pocket. It'll not only hold shoes but also fit your clutches in the middle.  This double-duty stuff is amazing.
Put Clean Laundry Away
Well, it may feel like a chore, especially if you're doing it the first time. But it's going to cut a lot of your headache as the huge piles of cloth feel inconvenient. As per the expert from best cleaning company in Dubai, putting laundry away is worth the time. It'll surely make your room the sanctuary you deserve.
Summary
Do you want to learn more about how to clean your bedroom the right way? Just check out the article now.