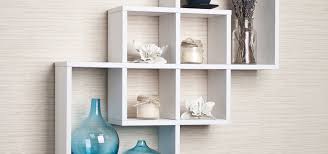 Types Of Shelves You Can Choose For Your Home
When it comes to storage solutions, shelves are definitely some of the best ones. They can be used to display your book collection or some decorative centerpiece in the living room, some kitchen items in the kitchen, different beauty products in the bathroom etc. Wall shelves be found in so many versatile styles, depending on the material made of, their size as well as shape.
Live edge shelves
If you wish to have shelves that will not only serve as storage solution, but as decoration for the plain wall, you can go for live edge shelves. This are the type of shelves that have the natural edge of the wood incorporated into their design. They can fit into versatile interiors and will for sure make a statement. You can pick from versatile shades as well as shapes.
Glass shelves
A total opposite from live edge shelves are the glass shelves. They are mainly part of modern and minimalist interiors because of the clean lines and minimal look. Glass shelves are often held with some special brackets and they look like they are floating. They can be found in so many different designs, so you will for sure find the right one for your interior. Some of them can even feature light fixtures underneath making them look even more sleek.
Hexagon shelves
The hexagon shape is one of the latest home decor trends. It can be incorporated in versatile ways, from one such backsplash design or hexagon tiles for the bathroom to some hexagon shelves. Some such shelves are great storage solution as well as decorations for the plain walls. In terms of material made, they are often wooden ones, but you can easily make some out of cardboard, baskets etc. Leave them as they are or paint them in some other color to create a truly piece of art.
To sum up, shelves are not only great storage solutions, but can decorate the plain walls too. There are versatile designs to choose from, so you will for sure find the right ones to fit in your interior.