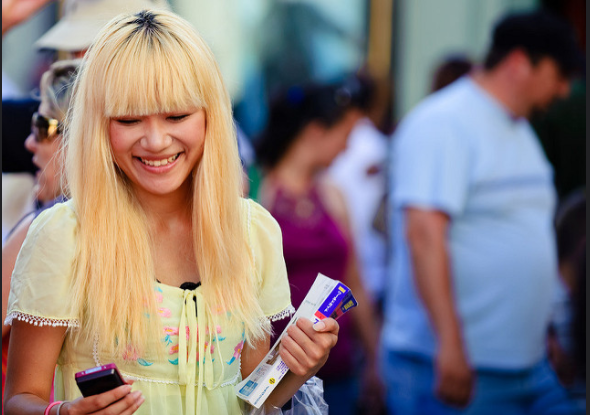 Is Los Angeles Safe For Travelling? Everything You Need To Know
Los Angeles is often called the city of Angels. It sounds pleasant and hospitable. Nevertheless, the city is big. Is the city as warm and friendly as it seems to be by its name? It takes you a little time to see all LA pleasant sides. What about the risks? The most of city essentials are situated around the city where safety is a problem of yours. That's why Americans prefer driving car to control the situation. The tourists are also recommended to hire a car in Los Angeles to feel free and safe while travelling around.
What is LA for you? Try to answer the first thing that comes to your mind. Of course, it is all about Hollywood. Nevertheless, Hollywood is not very big and not often as glamorous district as you used to think. Hollywood Alley, Dolby Theatre, TCL Chinese Theatre are always crowded and noisy. The Hollywood Alley became the hot point for homeless people and baggers who are ready to take your money. Be careful.
PLACES TO STAY APART FROM IN LA
Tourists shouldn't go to Skid Row, the huge LA region not far from the Downtown. Want to know why? Keep reading.
Skid Row
This is the street where you can meet lot of homeless people. They live right here, on the street. If you come here you feel discomfort. There are no clear boundaries to separate this district from the rest of the city. Nevertheless, you will always recognize it with tent houses and paper boxes. Just stay apart as homeless can behave brutal and aggressive. Skid Row is easy to get from such popular touristic places as STAPLES (Lakers' house) and Walt Disney Concert Hall. That's why you can easily come here unexpectedly. Watch your smartphone and wallet!
South Central
You should be careful while you are travelling over the South part of the city, so-called South Central. This is the rich cultural place but not the right zone for tourists. What do you know about Blood and Crisps bandits group? This is the area where they came from. Of course, group fights are rare now but tourists should be careful to avoid violence. If you came to LA for fun, you'd better to spend your time somewhere far from the South city and avoid wearing red (blood) and blue (crisps) colors in South Central.
LA at night
Of course, LA is attractive at night. Nevertheless, big city can be dangerous for night walkers. Just be careful even in your car and try to avoid situations when someone wants your telephone. Stop chatting online or texting to your friends when you are alone. Just put your camera or smartphone in the pocket and call for taxi or public transport.
Female safety in LA
It is absolutely unnecessary for a woman to learn the huge city districts all alone. Of course, the most of touristic regions are safe. Nevertheless the night comes and women should keep safety measures. The touristic guide says the only thing you must have to take care of your safety is pepper spray. Using pepper spray is absolutely legal in California but it is not enough to feel safe. It can be also used against you. Don't worry. If you are woman who's travelling alone, it is recommended to avoid public transport at night. If you have to use a bus or subway, you, d better to inform someone of your close friends about your location. Using Uber or other mobile app for taxi find try to share your friends about where and when you are going to.
LA Nightlife – Precious Tips
The most of night clubs are located in the center of LA. There are whole streets where you can find a lot of pubs, clubs, situated one minute walk from one another. There is a popular activity for youth in LA. People like public performances and speeches for any occasion. Right here in Koreatown there is a popular public place that gained its reputation with scandals. Try to visit it carefully. The entrance is not easy to find. Never miss a plain black wall covered with a plenty of door handles. Pick the one! If you are right, you can come in.
The prices for drinks in LA are not cheap. The price for a simple cocktail is about 15 dollars. This is a price you can order a glass of wine and bottle of beer all together. Nevertheless, mixing different ingredients you can get the unique drink, tasty and aromatic.
Road Safety in LA
People in LA are car addicted. They cannot step aside without their cars. This is true. LA is a huge city that consists of highways to different destinations. It is impossible to live without a car here. You just physically cannot walk from one city side to another. Locals have their own cars. Tourists often use Uber and other rent a car or taxi services. The smartphones are full of useful apps to find a car right here and right now for a good price. This is also a good way to save money on transportation.
The highway system in LA is complicated. If you are a newcomer in American driving rules, you can be easily confused. The fees are huge even for foreigners. The hot time in LA takes not an hour but the biggest part of the day. Travelling from the early morning till 10 a.m. or from 5 p.m. till 7 p.m. be ready to get stuck in a traffic jam.
Cash and Credit Cards in LA
Money saving tips is always hot. Credit cards are good to pay everywhere even in the restaurants. Nevertheless, you should have cash to pay for parking or taxi. Using credit card, be ready to pay not only for food but also 7,25% taxes. California is not a tax free territory so, count your budget carefully. Traditionally, taxes are added to your bill automatically even if you were not ready to overpay. So, read the bills!