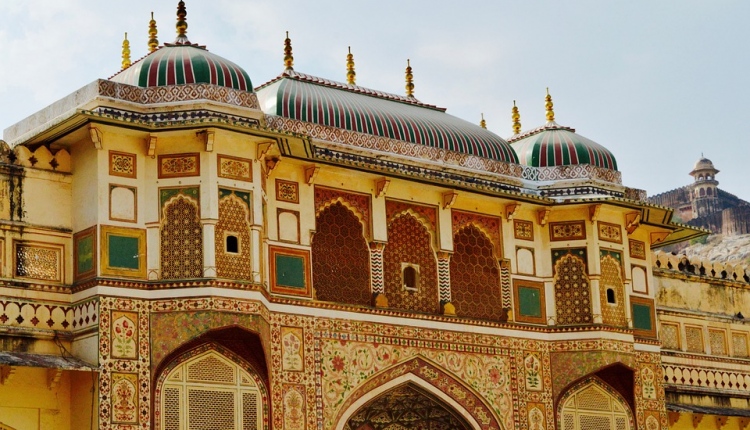 Places to Visit in Rajasthan – Don't Miss during Your Holidays
Rajasthan, the majestic land of bravery, royal families, cultural diversity and rich heritage, is a place on almost everybody's wish list – whether you are planning to explore redolent ruins or restored to former splendor. You will witness the presence of riot invoking colors, breathtaking sand dunes, battle scarred forts, slightly arrogant pride and above all devotion that you can still see in the people for whom Guests Are Like God. Being the largest state in India, Rajasthan is a home to royal ruins – taking you back to the grandeur of its kingdoms. It is also dotted well with elaborate forts and palaces. Places to visit in Rajasthan have a charisma of their own to keep you busy during all kind of holidays.
Some of the best places to visit in Rajasthan are the following:
Jaisalmer – It is also called as the Golden City that is known for Jaisalmer Fort, Sam Sand Dunes, Gadisagar Lake, Tanot Mata Temple and different other attractions. Don't forget to enjoy camel safari and visiting Longewala Border.
Jaipur – the capital city of the state, is also called as Pink City that has a long list of heritage and historic monuments. City Palace, Amber Fort, and Palace, Jantar Mantar, Observatory, Birla Mandir, etc are some of the main attractions to see here. Don't forget to go for a desert Safari or purchase handcrafted items.
Jodhpur– Called as the Blue City, Jodhpur is famous for Mehrangarh Fort, The Umaid Bhavan Palace, The Mandore Gardens, the Jaswant Thada, The Kalyana Lake and Garden, The Ghanta Ghar, Sadar Samand Lake and Masuria Hills.
In addition to the aforementioned attractions, you can also visit Sawai Madhopur, Mandwa, Pushkar, Ajmer, Bikaner, Udaipur and various other main cities that are sure to keep you busy in exploring more and spend more time here.
These attractions are presenting you the rich history of India and the real picture of India Tourism.
Know About the Best Time to Visit Rajasthan?
Planning your trip to this princely state of Rajasthan is an ideal decision to make for refreshment and to stay away from your routine life. But, knowing about the best time to visit Rajasthan is important that will help you in making a healthy tour plan. Best time to spend at places to visit in Rajasthan is from October to March. However, from July to September is also good as the entire state witnesses' rainfall. Avoid months of May and June as they are hot and chances of heat strokes are higher. However, hotels and other amenities are far economical during these months.
Book Affordable Tour Packages to Explore Rajasthan and Its Attractions
No other way can be convenient and reliable than booking a tour package for Golden Triangle India Tour. It is time-saving and convenient ways to help you in fulfilling your needs. You have to go through the details and make a contact as per your requirement. Best Asian Tours, for instance, is a reputed travel agency offering you attractive and affordable tour packages.