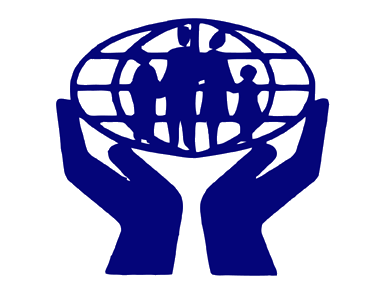 What Is Credit Union And How To Find A Credible Credit Union
Credit unions are financial institutions that are not-for-profit by nature. The cooperative financial enterprises are based on and run by members with no middlemen. They aim to profit members only. This is in sharp contrast with the philosophy followed by banks, which is centered around profit for stakeholders.
A Gallop survey reveals that 74% of the adults in the US have very little confidence in their banks. Only about 10% of the respondents conceded that they had a great deal of confidence in their bank. Since a significant number of people don't have much faith in their banks, let's learn more about credit unions.
What is a credit union?
As mentioned, credit unions are financial institutions that run on the agenda of member welfare. Members manage these enterprises. These are headed by a board of member directors too. This board of directors is finalized with the help of member votes, such that all and sundry get a say.
Typically, you can get into a credit union on account of your associations, worship, workplace, and other similar factors. Unlike the low deposit account rates and high fees of banks, credit unions boast low fees and excellent customer service.
Banks focus on profits, which places customer service on the backburner. This is contrary to the latest research that points out that 33% of the folks prefer switching a brand or service if they encounter poor service. This is probably the reason why credit unions are witnessing a boom in their growth. They showcase a friendlier and cooperative approach to customer service.
In addition to this, opening a credit union account doesn't suck a lot of money. As per a 2012 survey of fifty national credit unions by Bankrate, opening an account requires between $1 to $25. Only one credit union in the survey demanded $100. Check out a comparative take between banks and credit unions below: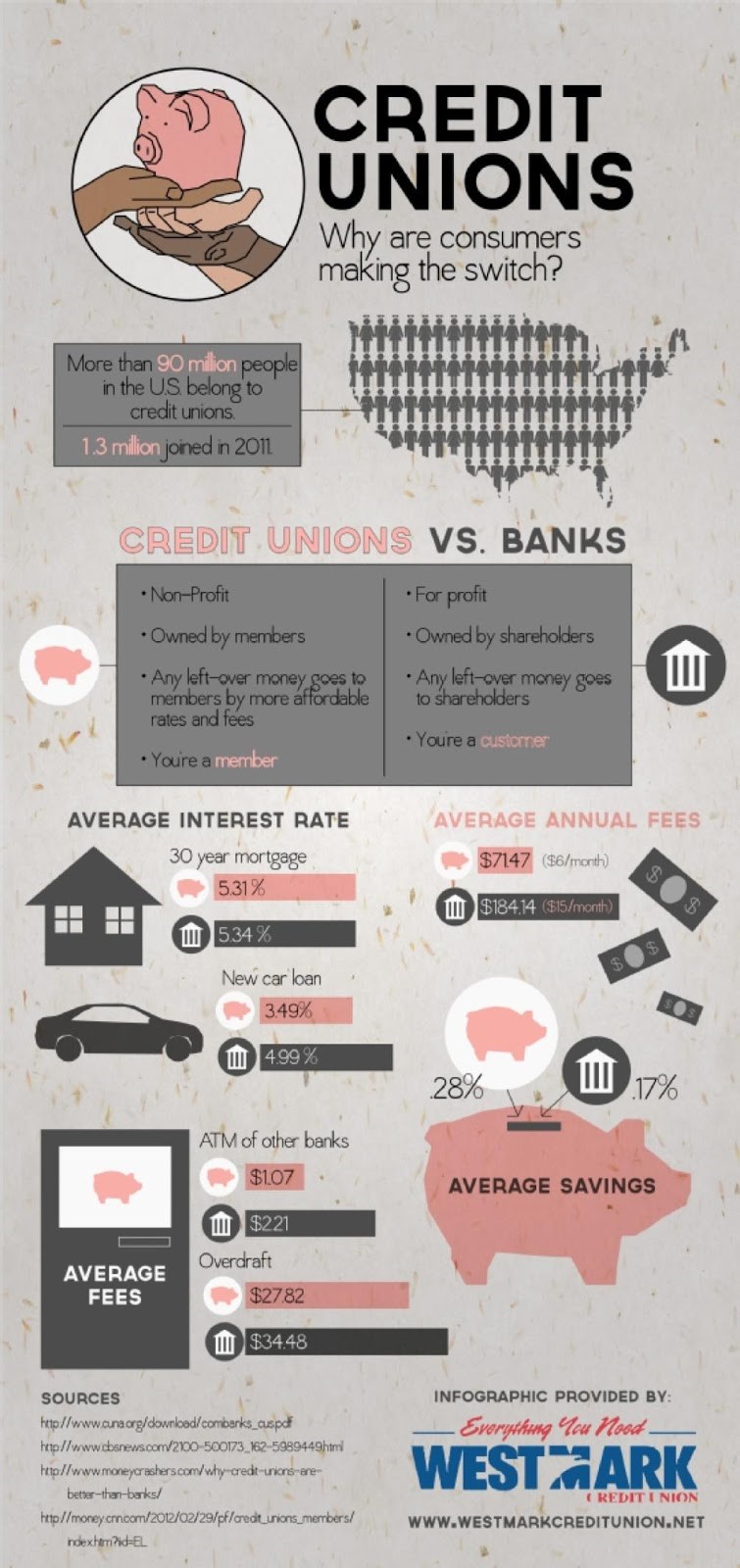 How to find a credit union?
As of 2011, there were 93.9 million credit union members in the US. If you are scratching your heading concerning the question of finding a credit union, then here are some important steps to follow:
Before digging into the details though, you should know that a credible credit union shows the essential quality of safety. Therefore, when you look for a credit union, make sure that it is insured. It is critical for such an institution to be insured because you don't want to get in trouble if the credit union ends up in the doldrums.
One other thing to consider is the credit union's suitability. To this end, check if the credit union syncs with your requirements such as interest rates, services, and so on. Plus, examine if you qualify for the credit union. Membership to certain groups and the industry you belong to are some factors that determine your qualification.
Steps to finding a credible credit union
Here is a breakdown of steps that you can take to hunt down a legitimate credit union:
Step 1: Ask around
Begin your search by asking about potential credit unions from your circle of friends, family, and co-workers. There is a possibility that you'd be able to pick a name or two from the people you know.
Step 2: Research online
Google has an answer to almost all your inquiries including the credit unions in your vicinity. Research shows that most of the Americans take to the internet for getting answers to their queries. Simply type in 'Credit Union Near Me' in your search bar. You can also explore your options by employing an online locator.
Step 3: Survey the credit unions
Once you have a list of potential credit unions that you would like to join, switch to the Sherlock Holmes' detective mode. Note that the credit union that you inspect should have an up and running website.
A credible union always has an updated site with sufficient contact details. In the next phase of inspection, note down the fee structure and interest rates. While you are at it, sketch a comparative analysis between your options.
Step 4: Read online reviews
BrightLocal's 2017 survey highlights that 97% of the people read online reviews. If you're among these individuals, then you are already on the right path. If not, then it is time that you unearth details about a service by reading what reviews say about them. Essentially, an unsatisfied customer is more likely to leave a negative testimonial. This can help you call the shots.
Step 5: Call the enterprises
Once you are done with your research work and have jotted down the fee waivers and other rates, it's time to make some calls. Phone the shortlisted credit unions and test their customer service. The respondent at the other end of the line should be friendly and professional while providing details. This will serve as your final step in deciding a legitimate credit union.
Final words
In a nutshell, credit unions are not-for-profit, cooperative financial enterprises. They offer lower fees and better services as compared to banks. You can easily find a good credit union by following the steps discussed above.