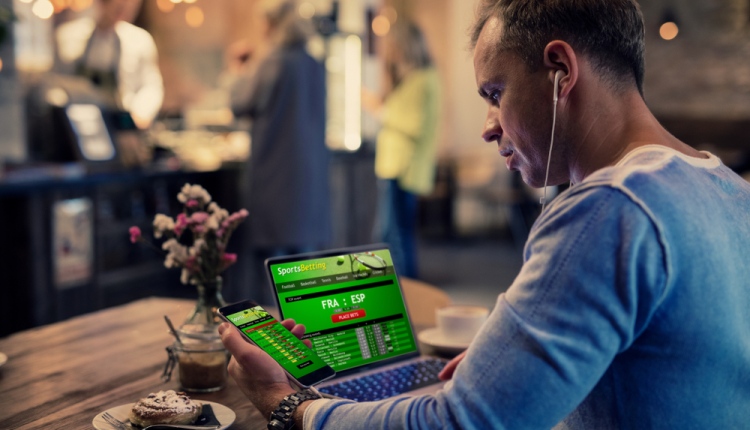 The most popular bet on football, horse racing and other sports is the win single but with accumulator tips you can combine a number of selections. You can only place a single when there is one selection. Adding other selections allows you to place singles, trebles and accumulators. Accumulator tips can help you find winning bets when there are four or more elements. The odds are multiplied and can produce jackpot wins. Accumulator tips can help in the battle to beat the bookies.
Accas And Accumulator Tips
The returns on bets with winning selections at 2/1, 3/1, 4/1 and 5/1 are settled as follows:
(3 x 4 x 5 x 6) -1 = 359/1.
A £10 accumulator returns £3,600 which means it's worth paying for accumulator tips. However, if one selection does not win it's a losing bet. The power of accumulated odds produces a healthy profit but if three selections are successful and there is one loser it's a £10 losing bet. Investing a monthly subscription on accumulator tips will pay for itself many times over if the service produces winning multiple bets. If you place singles on each selection there is a return if some selections do not win.
The returns on winning single bets placed on the four accumulator tips are calculated as follows:
3 -1 = 2/1 for £10 = £30 and a profit of £20.
4 -1 = 3/1 for £10 = £40 and a profit of £30.
5 -1 = 4/1 for £10 = £50 and a profit of £40.
6 -1 = 5/1 for £10 = £60 and a profit of £50.
Total Profit = £140 compared to £3,500 when the odds are combined in a bet based on four selections and accumulator tips. That is the power of combined odds.
Accumulator Tips Consolations
Some bookmakers offer a consolation if one team or horse lets you down and others have enhanced odds on winning accas. These promotions are valid for new and existing customers and they can be sport specific. If you have access to accumulator tips you should bet with the bookmakers that boost the returns on a winning acca or credit you with a free bet if one selection does not win. Some services specialise in accumulator tips for football, horse racing and other popular betting sports.
An accumulator consists of four selections or more. It's a single line bet that can be win or each way. Horse races have place terms based on the number of runners and type of race. Each way bets are settled based on these terms. Accumulator tips can be for win bets or each way bets. The calculation is the same and the odds are combined and accumulate. A tipster who can supply a steady stream of winning accumulator tips is valuable and justifies charging a subscription fee for the bets.