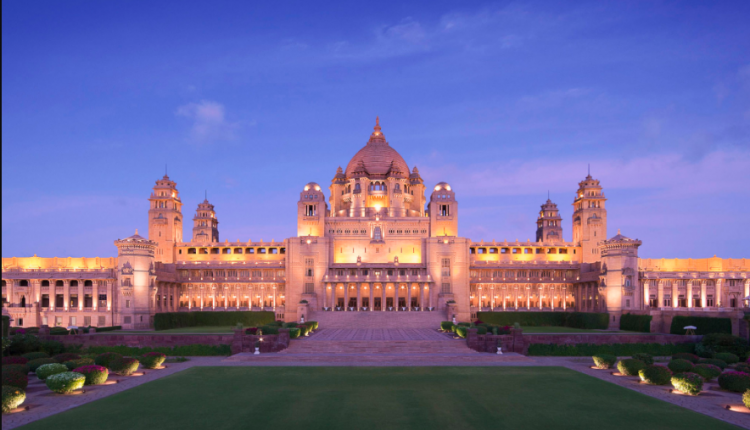 How to Feel the luxury of the Umaid Bhawan Palace
Want to make the best use of your Rajasthan tour package? Add the destination Umaid Bhawan Palace on your list. Umaid Bhawan Palace is one of the royal destinations in Rajasthan. Popular for the grand ancient structure it is bounded in, Umaid Bhawan Palace is among the royal stays in Jodhpur that attracts various tourists around the year.
The History of Umaid Bhawan Palace
Umaid Bhawan Palace is the prime stay location in the Jodhpur Jaisalmer tour package, which drags you to the royal history of the Maharaja of Jodhpur, Shri Umaid Singh. The property is still governed by Maharaja Gaj Singh, one of the heirs of Umaid Singh and his family. Constructed from sandstone bricks, the royal structure took a time period of 16 years to complete. The number of years also reveal the special and powerful architecture it comes with.
Apart from the architecture of the Palace, here are some other reasons that would attract you for a stay.
Royal Welcome and Treatment
Umaid Bhawan is a place which should be visited at least once in your lifetime for an unforgettable experience. The Palace truly treats you as a king or queen with a Royal stay and treatment. The property, lavishing furniture, quick and accurate services, etc. would give you the feel for sure. To add to the comforts and services, you would have a personal butler that would serve you with all your requirements from your arrival to departure which includes the pickup and dropping services too. Even the butlers passing from your side would bow you wishing Khamma Ghani Hukum.
Garden Area
Just step out of your suite in the balcony and have a view of the velvety green garden in front of you. What word does strike your mind instantly? Huge, awesome, lovely, etc. are the often used by the visitors when they have a sight of the garden. Decorated with various different flowers, the garden gives a colorful view. The lawns are too well-maintained with different plants. The chirping of different birds and peacocks add to the beauty of the garden.
The Palace also serves you with other facilities like gym, swimming pool, stunning scenarios of the Mehrangarh Fort, Baradari, presidential suites, yoga room, private Jacuzzi, private spas, and much more.
Isn't it an ultimate place to be in for a peaceful yet adorning stay? Hurry for your earliest bookings.