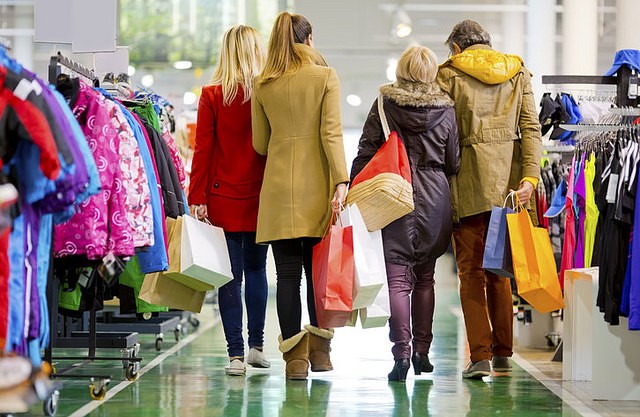 In Search of Discounts: 5 Best Countries to Shop in Europe
Everyone knows that traveling and shopping make a person happier, and if you combine them, the pleasure you get from trip will be even greater.
Sunny Europe is the perfect place for summer holidays. Between swimming in the sea and walking around the city, you can hire a car at rentalcars24h and go shopping – during sales, stores are even more popular than museums and architectural monuments.
Well, what European countries offer excellent discount shopping?
Italy
Many popular brands were born there, and the real fashion began its way from there. Someone comes to Italy specifically for shopping, but someone combines shopping with sightseeing. Milan is one of the most famous shopping destinations in Italy, and there's a great reason for this: the city has boutiques of all famous fashion houses. The title of the world capital of fashion is confirmed by the constant fashion shows and opening of new boutiques. In order to update the wardrobe without destroying the budget, go away from the main streets of Milan and set off to Fidenza Village. Famous brands, big discounts, beautiful boulevards between boutiques and delicious Italian cuisine – this is the perfect shopping day in Italy. In addition to luxury brands, there are many others, no less remarkable and fashionable names.
France
(photo by Xavier Allard)
Paris has always been a special place for shopping. Rivoli Street is the largest shopping area in the city with hundreds of shops of all sizes, and 31 Cambon Street has long become the legendary world-known place – Coco Chanel opened a shop about a hundred years ago and marked the beginning of a new fashion age there.
La Vallee Village is the largest and most famous shopping town in France – it's located in Paris, near Disneyland. From the center of Paris you will reach it by car in 30 minutes. It's better to spend the whole day there, because more than 120 boutiques of La Vallee Village provide excellent shopping opportunities. After shopping you can dine in local cafes and restaurants serving excellent cuisine and French wine.
Similarly to many European shopping towns, La Vallee Village offers playgrounds for children, and adults can use the services of a personal stylist and appreciate a unique service called Hands-free shopping. This means your purchases will be brought by the concierge at the end of your shopping day. In La Vallee Village tax-free for purchases can be returned on the spot.
Germany
(photo by Chic Outlet Shopping)
Germany is not the most obvious destination for shopping, but it's an ideal country for traveling by car. Rent a car and go on an adventure along the perfect German autobahn. For example, drive from Cologne to Frankfurt, and then to Nuremberg. On the way, be sure to check out Wertheim Village – it's located an hour's drive from Frankfurt.
In order to prevent you from wasting time on shops in different parts of the city, Wertheim Village has gathered on its territory more than 110 boutiques of the most famous brands. Another option for travel is to fly to Munich, rent a car and go north, stopping at small towns along the way. One of them is Ingolstadt, where the Ingolstadt Village boutique town is located. All boutiques can be visited in 2-3 hours and you can update your wardrobe at very nice prices. Of course, don't forget that tax-free in Germany is issued for purchases of minimum 25 Euros only.
Spain
(photo by Alejandro)
Madrid and Barcelona are two sunny and bright cities that are ideal for summer travel. Don't worry about the wardrobe on vacation. Not far from Madrid there's Las Rozas Village, which is popular not only among tourists, but also among the inhabitants of Madrid itself. You can buy clothes, shoes and accessories with great discounts and for any taste.
If you prefer to relax in Barcelona, ​​on the way to the hot beaches of the Costa Brava, drive to La Roca Village. The complex is designed as a mini-copy of the classic Catalan town – 160 boutiques of traditional architecture, greenery, flowers and trees along the streets create a cozy atmosphere of the south. What else do you need for a pleasant and long-awaited shopping? Here you can also return the tax free right in the outlet.
Belgium
(photo by OpaAchiel)
The capital of Belgium, Brussels is an amazingly beautiful city with stunning architecture, gardens and parks. Since Europe is famous for its short distances, for a couple of hours you can get from Brussels to Antwerp, Brugge or neighboring Netherlands. Almost on the border with the Netherlands you'll find Maasmechelen Village Outlet. However, you can also get there from Cologne or Düsseldorf.
In addition to clothing and footwear, you can buy cosmetics, famous Belgian chocolates and household goods with discounts. Recently, a boutique of diamonds has been opened in Maasmechelen Village. Checked gems are sold at significant discounts. The boutique town is located near the National Park, thus bring comfortable shoes with you to go for a walk in nature after shopping.
The benefits of shopping in Europe
Every foreigner has the right to return part of the cost of goods in Europe. For example, in Barcelona and Paris tax-free can be returned on the spot. Tax-free in the remaining complexes can be issued at the airport or in the city.
Many collections of premium brands are not available anywhere except of European countries. All possible limited series can be found in Europe. They appear in boutiques literally the day after holding the fashion shows.
Combination with traveling
Complement your adventures with pleasant shopping. So, you will not only save, but also bring home impressions of travel along with every purchase. All the shopping towns of Europe are located in the most popular places, so you no longer have to choose between shopping and exploring new places.
In fact, in outlet towns of Europe, prices for brands of the premium segment may be half the price of the same clothes on the first lines in megacities.
(photo by My TVC 15)
In any store in Europe each customer is given maximum attention. Traditional European hospitality is combined with a sincere desire to help you choose the perfect outfit, shoes or accessory. Shopping with a smile is the most valuable thing!