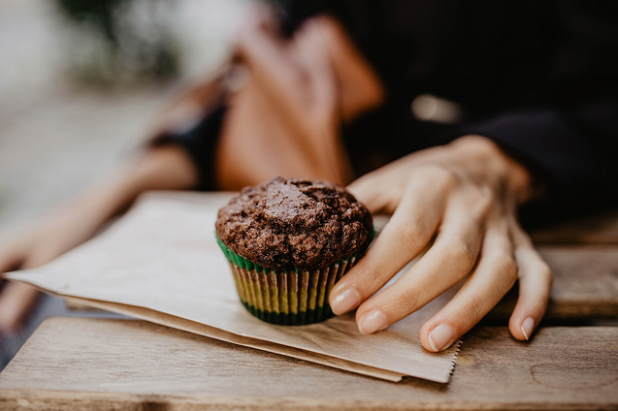 Planning Business Lunch? Find Out Best Places to Eat in Austin!
Going to Texas in business? That's great! You have to plan everything in the best way. Think of a hotel you will stay. Also, think of renting a car to get from the airport to your hotel and other stop points comfortably. Try Enterprise rental car in Austin. They offer the best business cars for the adequate price. What about a business lunch? There are many old restaurants that are still popular for locals. Also, there are many new places that can boast their new technologies, dishes, tastes. Try them!
ARLO GREY
Go the Center City
This cafe is situated in the hotel The LINE Austin on the bank of a big lake. This is a place that gives you its fresh interpretation of classic dishes and local ingredients. What are the most popular and unusual dishes you should try? You should try a hamburger which is served with pickled cucumbers, caramel onion, greenery, mustard, flowers. What is more, you should order a cocktail made of pineapple and lime juice and alcohol. It's very refreshing.
BIRD BISCUIT
Go to the Manor Road
This is a place for fast breakfast or lunch. The menu is not big but mostly oriented to the biscuits and different sorts of pastry. You should try cinnamon buns, Bird bacon sandwich. What is it? This is a kind of sandwich with crispy bacon, eggs, cheese, and special mayonnaise.
HANK'S
Go to the Windsor Park
This bright and stylish cafe works like a bar at night. It's a new concept that helped to renew this place after the fire damage. The restaurant and a terrace are decorated in minimalistic style, warm and light colors. What about the menu? It's a unique mix of the most popular present and past dishes. You can see hamburgers, sandwiches, different snacks, pastry, coffee, and cocktails.
LORO
Go to the South City
It's a kind of Asian cafe from the popular local chefs. They came from Uchi & Uchiko and Franklin Barbecue to combine their efforts. You can find this concept very successful if you try such delicacies as Texas smoked spicy maize with lime and tomatoes, smoked and spiced beef with Thai herbs, coconuts. There are always many people here and you have to wait. But spending time at the restaurant terrace with tasty food is really enjoyable.
40 NORTH
Go to the Shoal Creek
This restaurant is a kind of Napoli pizzeria. There was an old food truck on this place before. The eatery was rebuilt, renewed and opened under the same name. Do you like pizza? You will get a thin crispy pizza with aromatic fillers. Also, you can buy a sandwich, hamburger, desserts, wines. Have you ever tried a hot honey pizza with tomato souse, ricotta, parmesan, green onion, coppa, and honey? Also, you can try something vegetarian like onion jam or daisies.
SUERTE
Go to the East City
This unique place represents modern Mexican cuisine made of local ingredients. The restaurant chef has been working and studying in Mexico for a long time. He was inspired a lot and came back to America with new ideas and new tastes. That's really amazing to cook Mexican dishes with American ingredients! So, what is recommended to try here? How about a portion of sweet corn or rolled pizza? Don't forget to try one of creative cocktails!
BREWER'S
Go to the East City
This restaurant is places in a cozy old building. Traditionally, restaurant chef cooks from local ingredients. This is a place of a new philosophy that speaks about tight relations between what you eat and drink. Thus, beer is made of grain. Worked out grain from the brewery go to the bakery to cook bread. The local beer is made of grain and fruits. It is very aromatic! You can order grilled ribs with garlic, greenery, and onion.
SOUR DUCK
Go to the East City
This eatery looks like a typical local restaurant with a big bar and open kitchen. You are right, this is a kind of a bakery, not a big bar, and a modern restaurant mixed together. The useful space consists of three parts:
Main building part, where you can buy some food
Restaurant terrace, where you can have a lunch or picnic
Indoor bar at the back of the building
So, what about the menu? The menu is represented with a wide list of salads, soups, snacks, sandwiches, pastry. You can try Wagyu hamburger here! There is a bakery where you can taste some fresh bans or cakes and take them home for your friends or family. You can order a cocktail that are popular all over the city.
As a rule, business lunch needs higher standards than a usual dinner or your average bite: It should be a good cozy place where you can find not only tasty dishes, but good service. Austin offers you to visit a couple of radical new places for lunch. You will be impressed of an old atmospheric place and interesting food variations.