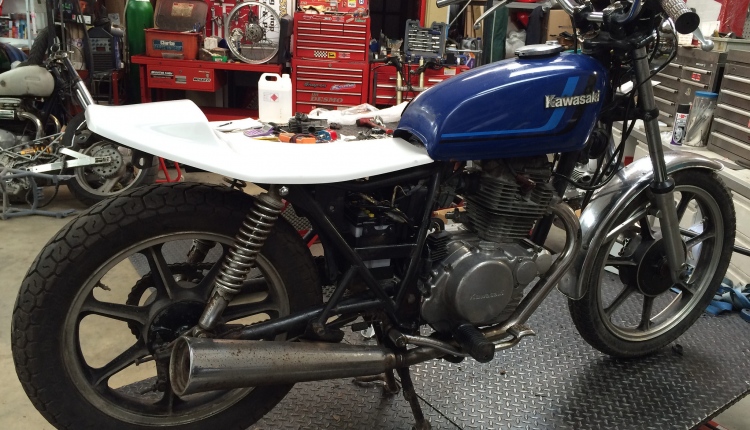 Quick Guide on Buying Motorcycle Parts
Owning a motorcycle is a reason for joy but all motorists know that maintenance can sometimes get in the way of this happiness. All machines break down and motorbikes are no different. It is especially tricky when this happens on the open road and you are left on your own. That is why regular maintenance is important because, during it, you repair or replace damaged parts that could cause you trouble in the future. Once the mechanic identifies what the problem is, it is up to you to decide whether you want to fix the problematic part or have it replaced with a new one you provide, i.e. buy. That is why an extensive guide of bike parts purchase is more than necessary for any rookie motorist to read.
In other cases, people just want to add new features to their bike. These are add-ons that ease the ride but that aren't mandatory for the machine to operate normally. Most of the motorcycle accessories that have appeared during the last couple of decades are actually electronic gadgets that make the ride smoother. They too are considered as spare parts, so you need to know what each of them offers.
Get the parts while the model is still new
When a new motorcycle model is launched, the manufacturer starts producing the spare parts as well. The zenith of this joint manufacturing process is reached after a year or two, so that is the best time to shop for spare parts as they the cheapest and most available then. As times moves forward, it gets harder and harder to obtain the part you need, because there are fewer and fewer bikes and mechanics cannot store spare parts for every single model out there.
This problem is especially frequent with used motorbikes as they are probably several years old and have had several parts replaced. In terms of spare parts, you should buy a brand new model which will guarantee what the bike will be repairable in the years to come. A used bike will even require for some parts to be custom made if the mechanic is unable to find the factory spare part and this will cost you extra money.
Install a camera on your motorcycle
You have probably heard of GoPro cameras which are meant for the active user. They can be mounted on pretty much anything, from a helmet to a drone. Such cameras are small in size but they produce cinema image quality. They are easily mounted onto the bike and they shoot from the first person, so the motorist gets a personalized video. This is useful for showing to friends, examining the driving method (to see where you are making mistakes), and they can be an excellent piece of evidence at court in case of a traffic accident. The casing for these cameras is outstandingly durable so it will not get destroyed before the whole bike does in case of a crash. Such cameras double as rearview mirrors as they can be mounted onto the back of the motorcycle to display what is going in the back on a screen in front of the rider.
From where to order?
If you personally know a motorcycle dealer in your town, then they can help you order parts but we must warn you, this is 20th-century technique. This camaraderie might have worked well for your grandfather and father but the world of today is a digital one, so ordering online is the best way to get the parts you require. Companies such as MX Store offer a huge variety of parts for all types of bikes, like dirt bikes, and the best thing is, they can be browsed through and ordered online! By using the Internet you are just a click away from the part you need but make sure that the seller ships parts overseas.
Shine on
As far as the lighting on the bike is concerned, no two-wheeler is sold without it. However, besides the standard light, you can always add more lighting, whether for practical or purely decorative reasons. Accessory lighting can help you expand the light of the headlight horizontally. Basically, there are several types of lights that can be attached to the existing factory lights to enhance their performance or change their color a bit. More popular among riders are cosmetic accessory lights that can be added to any part of the bike you wish to accent. Some people like for their undercarriage to shine bright blue, while others like a purple light around the rim of the wheel. They are usually made from LED strips that can be made into any shape you wish and attached to pretty much any part of the motorcycle. They can be flashy as you like and they can flash or blink.
No return policy
The tricky part about spare parts and add-ons to the bike is that you are not 100% sure they will fit your machine in particular. Every bike is unique, as owners like to customize them at least with a decal or a new paint job, not to mention any alternations to the exhaust system or adding horsepower. Bikers forget all about the changes they made and buy pre-made parts from the manufacturer or their dealers only to find out that they no longer fit their motorbike.
They will have to cut more than necessary, so it back to the shop with receipt to return the parts. There, the retailer will face them with the unpleasant truth: a part that has been taken out of its original packaging cannot be returned. You have basically wasted your money because you can only resell it online for a far lower price and to top it all, you will still have to cash out the adequate custom part. And remember, in the motorcycle repair business, everything labelled as "custom" means that you will have to pay extra dollars.
We hope that our guide has given you the basic notion of how hard (or easy) it is to acquire bike parts. If you are having any sort of difficulties finding the missing parts, search online, as there is little chance that you won't find the answer there.