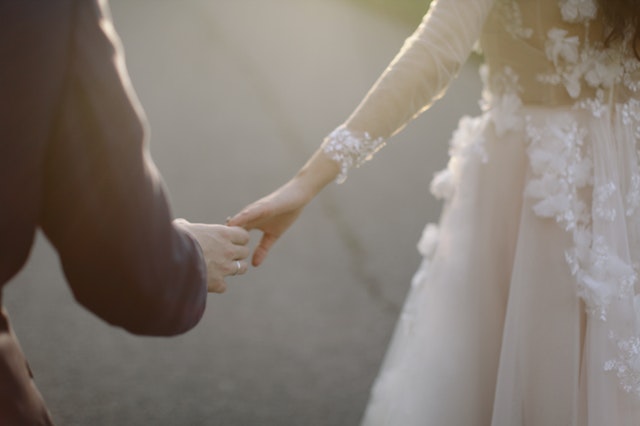 3 Ways You Can Beat Pre-Wedding Anxiety
Feeling nervous in advance of your big day is all part and parcel of getting married. It's very easy to get caught up in the excitement of it all because after all, you're planning the happiest day of your life. Then, suddenly, the realisation sinks in. What if the day doesn't live up to you or your partner's expectations? What if no-one turns up? Before you know it, a million "what ifs?" are racing through your mind and you're then in a spiral of anxiety. 
It's no surprise that so many couples get pre-wedding anxiety, with the average UK wedding costing anywhere between £18,000 and a staggering £32,000 and the average newlywed age of 31 for women and 33 for men, meaning that many of us are already feeling the stress and pressure in other areas of our lives. 
According to experts, pre-wedding nerves are a completely normal part of the process and it is completely natural to feel anxious before this huge life milestone. No matter why you feel nervous, it's important for you to remember that, with a little planning, you can make the lead up to your wedding all the more manageable and even fun. 
Fuel Your Body Properly
When it comes to planning your wedding, discussing food can be one of the best – and the worst – parts of the planning experience. Cake tasting and menu planning can be fun, but it is inevitable that at some point in your wedding journey, the D-word is going to be mentioned – diet. 
The wedding industries obsession with pre-wedding dieting isn't healthy and, along with other worries about finance, planning and family, you've got enough to worry about without adding that into the mix. But, what we eat can have a huge impact on the way we feel. Changing what we eat can help the way we feel, as it boosts our energy, helps us to get a better night's sleep and so much more. Try to eat as healthily as you can in the weeks, or even months, leading up to your big day, especially if you are stressed. 
Create A Sustainable Self-Care Routine
This isn't just about the perfect beauty routine or having glowing skin, nor a plan to "slim down", self-care is all about small steps and lifestyle changes which you can make to help improve or maintain your overall sense of wellbeing. When you are planning your wedding, it can be easy to put yourself at the bottom of the list of things which need to be organised. Looking after yourself is essential and it is finding things which will make the whole process easier on yourself and your partner.
Self-care is all about recognising your own needs and being able to recognise when you are feeling nervous, worried or anxious is an important first step. Things such as asking your maid of honour to help sort out the flowers can be a huge weight lifted off of your shoulders, or booking in a professional makeup artist to do your wedding makeup rather than trying to do it yourself are all examples of self-care. 
Understand Your Triggers
It might just be the stress of wedding planning, or it could be the dread of speaking to nosey and rude relatives, but you need to understand your wedding anxiety triggers. Whilst it is a long process, it can bring a lot of comfort and hopefully minimise some of the stress and anxiety which you are feeling. 
Once you have identified potential triggers, you can either pass it on to someone else to deal with, whether it be your partner or maid of honour, or you can try and deal with it yourself, but remember to make sure that, should it get too much for you to deal with, you take a step back.