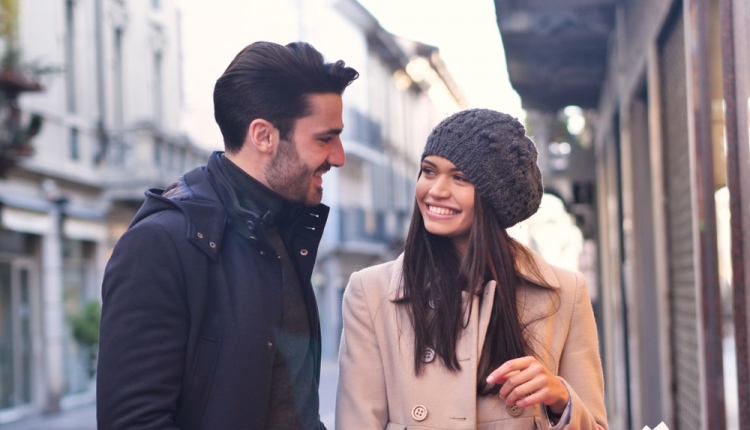 4 Ways to Prepare For A First Date (For Men)
There is a lot of advice out there on how men should prepare for and conduct themselves during a date, but much of this advice misses out a crucial detail. You are not going on this date to try and impress her or to try and pretend to be someone you're not so that they will like you. The date is as much about you getting to know them and deciding if they could be a potential match for you. If it doesn't work out, pick yourself up and move on. But, just in case you do end up wanting a second date with them, here are four ways to improve your chances that they'll say yes.
Plan your outfit
Of course, you're going to want to put some effort into your appearance to make yourself as attractive as possible, but there's no need to go over the top or buy a whole new outfit. Choose clothes and shoes which are in good condition, which fit you well and are suitable for the activity or venue. You don't want to turn up in shorts and sandals to a nice restaurant or a three-piece suit for a coffee.
The way you smell will also be important when trying to make a good first impression, so make sure you're freshly showered, are wearing deodorant and have fresh breath. You may also want to wear a subtle cologne but be careful that it's not too overpowering. There is a wide range of men's cologne at Maple Prime to suit every budget and personal preference.
Keep it low-key and casual
First dates are best when casual and relatively short. You don't need to splash out lots of money and time on a date until you know there could be a future of some sort. Avoid long meals in formal restaurants or movies which commit you both to a time frame. A casual coffee or cocktail gives you both the option of calling it a day if it goes badly or of extending it if it goes well.
Suggest a venue or activity
If you have invited the other person on a date, you really should be the one to plan the venue or activity. If you don't have some possible locations in mind, then some simple research should return lots of possibilities, but you need to consider whether you'll be able to get to know them at the venue. For example, go-karting or attending a concert might be fun, but you'll spend very little time able to speak to them. If you're opting for a lunch bit or coffee, try to find somewhere with booths or benches so you can sit next to each other rather than across the table.
When planning the location or locations for the date, it's best to work backwards. Where do you want the date to end? You may want to wrap up the evening with some cocktails at a bar you're familiar with or somewhere you can call them a cab, or you might want to be relatively close to home. Plan the end of the evening and work backwards from there.
When you know where you'll be going, ask your date when works best for them and offer to meet them there.
Prepare mentally
In addition to physically preparing for the date, it's well worth your time putting in a little mental preparation. Try to think positively and ignore all those niggling doubts and the critical voice we all have in our head. Take some time to look over any past conversations you've had either via text message or online dating apps and their dating profile if they have one. You can refresh your memory about their interests and hobbies, family and career, etc. which may help to keep the conversation flowing.