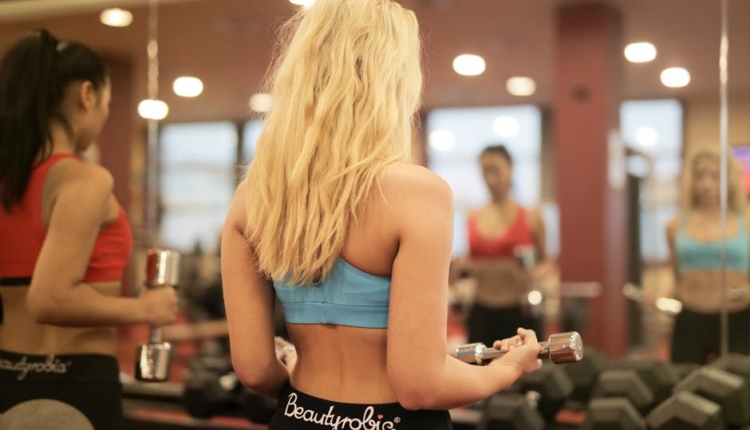 5 WAYS TO AVOID GYM INJURIES
If you are hitting the gym, the last thing you want is an injury that can keep you from going to the gym or maybe worse, leave you bedridden for days. Going to the gym helps you stay healthy and in shape but sometimes a little carelessness can lead to a serious injury. Coming up next are tips to prevent gym injuries so you don't have to miss a workout ever again.
WARM UP FOR THE WORKOUT
An important thing to remember is that warming up is essential for having an effective and safe workout session. Just like the sprinter warms up its muscles before a race, you also need to warm up your body before putting it to work. Ten minutes on the treadmill or basic cardio on the stationary bike is enough to get the blood flowing to your muscles and joints.
RESPECT YOUR FATIGUE
Fatigue is an important point to consider when training. Your muscles need the energy to function and fatigue can cause muscle strain, injuries especially during a high-intensity workout.
So, how can you prevent fatigue? Make sure that you get proper sleep and stay hydrated. Also, pay attention to your pre-and-post workout meals.
Sometimes even getting an eight-hour sleep also leads to fatigue. If this is the case, make sure your diet is balanced as well. Just make sure you are not pushing your body through fatigue as it can lead to serious injuries.
MAINTAIN CORRECT POSTURE
You must practice proper form when working out especially if the move involves the joints.
Not maintaining balance can lead to problems if your joint is over-stressed. Your shoulder is most likely to be affected by improper weight lifting techniques. Over time, incorrect posture can lead to muscle, joint strain and even a serious injury.
DON'T FORGET TO STRETCH
Stretching is also a vital part of a warm-up session. But for this, you will need to let go of the typical stretching techniques you are taught in the gym class and choose from a series of dynamic stretches before working out.
This kind of stretching makes the muscles warm and prepares them to move smoothly during the workout. Some examples of dynamic stretching include knee hugs, shoulder circles, and walking lunges.
AVOID OR REDUCE OVERHEAD PRESSES
Too much of overhead pressing can lead to the risk of serious injuries. If you really need to do overhead presses, you should just stick to only three sets with a lighter load.
It is wise to choose only a single overhead exercise when you are having a shoulder day. It is possible to get an effective shoulder workout by keeping the focus mainly on the movements below the shoulder area. Try to keep the shoulder back and down while pressing. Make sure that the shoulders stay down by exercising in front of the mirror. Keep in mind that gradual progression in weights along with repetition is also vital.
KEEP THE WEIGHTS MODERATE AND REPS UP
Yes, muscle growth depends on weight training. But using heavy weights can increase the risk of injury to a great extent especially if the range of motion is compromised.
Reduce the load and progress with the reps. Focus more on perfect form and keep the movement slow. An injury can seriously destroy all the progress you have made so far, so it is wise to be careful than to take risks. If intense weight training is what you intend to do and get that hourglass body, switch between heavy and light weights.