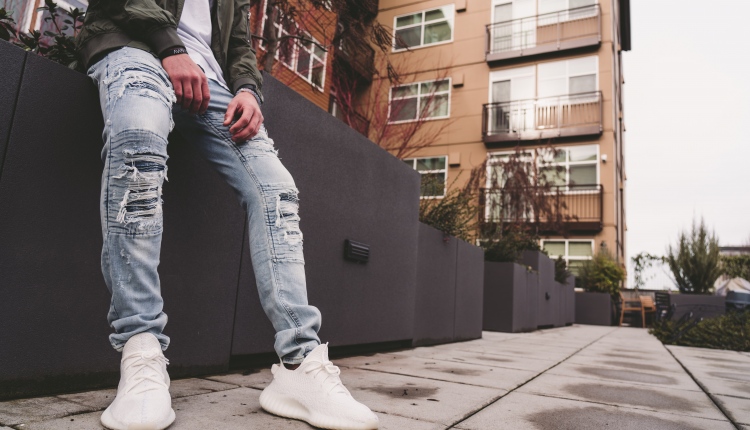 5 Staple Items Every Man Needs In Their Wardrobe
Creating the perfect wardrobe to cater to all seasons and occasions is no easy task. As fashion trends come and go, so does the relevance of the items in your wardrobe and your desire to wear them without looking like you are a year behind everyone else and that you don't know much about fashion. The key to creating a wardrobe that will never go out of style is to invest in some staple, timeless and versatile pieces that can be teamed with trend-led garments to see you through the shifts in trends, and the weather. We've rounded up five essential items that every man needs in their wardrobe to stay looking sharp all year round.
A Denim Jacket
The denim jacket is one of the most versatile pieces that a man could have in their wardrobe and an absolute essential when it comes to style. Easy to throw on over a hoodie in cooler months or a simple tee in the summer, the classic denim jacket can also be worn with a tailored trouser, slim sweatpants or if you dare, a pair of jeans to create a retro double denim look.
A Twin Set
A recent newcomer to the fashion scene, twin sets have seen a big rise in popularity over recent years in the mens streetwear scene. We've included them in our list of wardrobe must-haves due to their versatile nature and extreme comfort. Made up of matching sweat shorts and a fitted tee or slim sweatpants and a hoodie, the trend-led coordinate can be worn in the gym or dressed up to create an effortless, contemporary streetwear vibe.
Staple Tees
Whether you're lounging about at home, using them as an undershirt in the winter months or heading to a smart gathering, a plain, crew neck t-shirt in a versatile colour, such as white, grey or black, is a must-have for any man's wardrobe. By having a few plain tees and some mens graphic t-shirts in a range of colours, you'll be equipped for every occasion and season by creating the perfect basis for any outfit. We love a plain white tee layered under an open-buttoned checked flannel shirt for a stylish, contemporary look.
A Stylish Hat
Ideal for when you are having a bad hair day, are feeling a little delicate or when you want to add a slick, sport-inspired twist to a casual streetwear outfit, a trucker cap is an ideal choice. There are a range of styles and colours available on the market for you to choose from. We recommend opting for a block-coloured design in black, grey, navy or stone so it can be paired with a range of outfits.
Suede Chelsea Boots
Smart and simple, the suede Chelsea boot can be worn all year round. Dress them up with suit trousers for an evening of cocktails or down with jeans for a spot of lunch, the versatile staple is understated and easy to wear. Opt for brown suede so that they can be worn with all colours. Keep them looking fresh by spraying them with some suede protector to ensure they last season after season as this is a look that we predict will never go out of style.