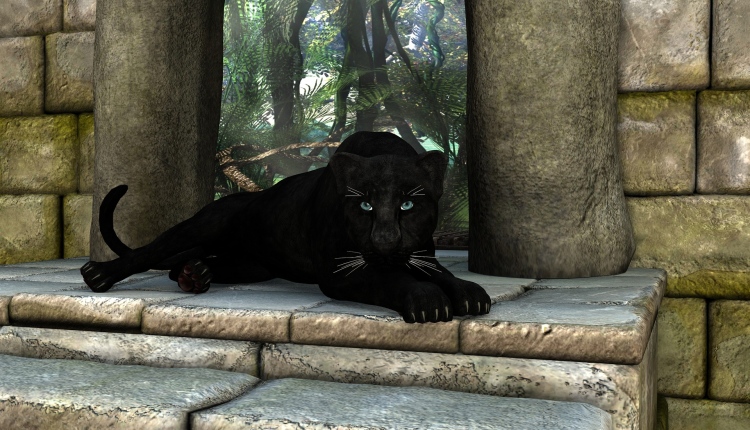 How to Plan a Black Panther Themed Halloween Party
Marvel's Black Panther was such a big hit this year and it literally blew away all superhero fans! We still have goosebumps watching the movie thrice in cinema. Do you also have Black Panther's claws firmly embedded in your hearts like us and can't imagine not throwing a Black Panther themed party this Halloween? Well have no fear! Because we are here to give you perfect ideas for your very intimidating yet super fun endeavor of throwing a Black Panther style Halloween party. Focus on making your party look like it's a jungle of fun since Black Panther is set in the fertile heart of Africa.
First sent out E-invites to 'Wakanda Forever" friends
If you don't tell people about your party, how do you expect them to be at your Black Panther Halloween party? Send out the invites a few days prior to the event. Handmade invites are so old school when you have the opportunity to send really cool customizable E-invites of your Halloween party. We searched the internet and found the very best Black Panther template you can self-edit according to your Halloween party details and send them to your friends in an instant.
Go all Wakanda on the décor
Black Panther is set up in a fictional country in the Sub Saharan part of Africa and a big part of the movie is about T'challa becoming the ruler, so you can definitely try some handmade or custom made tribal decorations. You must have noticed how Wakanda is all mysterious- a jungle yet also has a lot of technology. So set up a few plastic palm trees, string up some fake cobwebs, paste some plastic spears and dim the lights; if you have a good budget then renting a fog machine will complete the mysterious forest effect. You can always get more inspired by looking up more decoration ideas online.
Do not forget the food
Food is very important because you really don't want hungry people at a Halloween party but it's also important how you serve it. Check out some yummy African recipes online which are easy to whip up; also you can always have "Berber Spiced Popcorn" and no one says no to Black Panther inspired cupcakes and cookies. You can always have glasses or plastic bottles filled with dark colored punch and have them labeled "Justice Juice". Why not add a big bowl of éclairs or some other candy and label it "T'challa Treats".
Activities – Keep them busy
Why have a costume party when you can easily hire someone to do some epic tribal face painting and make fake but really cool tribal tattoos. You can always have a mini dance competition – a faceoff really and whoever wins can have a Black Panther's Black Tee which you can order online on The League of Geeks. Set up a mini photo booth with a cool background and Black Panther inspired props and people will be on it like crazy. You can also have a harmless Frisbee throwing and a "who has the best shot" target competition.
Black Panther inspired Halloween goodie bags
Having the party guests decorate their very own crowns and wearing them at the party and taking them home can be super awesome. You can add a fake "tooth" necklace Black Panther wears in the Halloween goodie bag along with some yummy cookies. Perhaps add a Black Panther mask, a cool wallet and some really soft and warm Black Panther crew socks for chilly nights ahead. This goodie bag will have any diehard Black Panther fan remember your Halloween party for a long time.