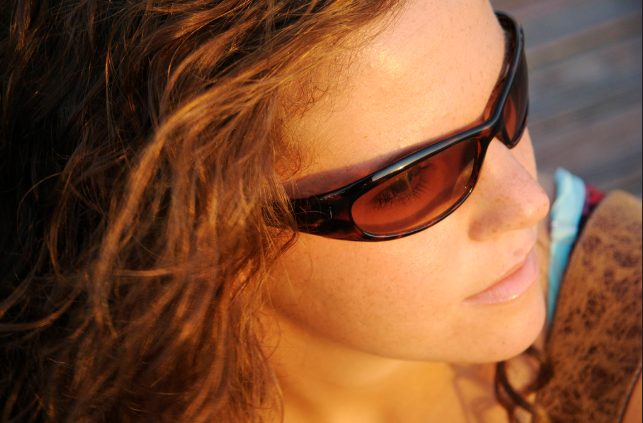 Packing for Exotic Trip: Tips to Face Up to Hawaii
Packing for holidays can be rather exhausting thing to do, especially when you are going to travel to exotic places. Have you even thought about it? The question about the weather and all difficulties you might have is hot. The most of the people try to pack as much as they can to be ready to meet all unexpected moments. So, what are you going to do? By the way, traveling to exotic places doesn't mean you have to go far. You can find a lot of attractive corners in America. Think about Hawaii. The first thing that you need is a crazy car like Ford Mustang, convertible car rental in the USA. Cabriolet cars give you much joy and pleasure from your driving and from the trip. If you don't want to spend much money for the car, it is better to book beforehand. What's next?
So, you have booked a hotel, bought tickets and want to start packing right now! Here is a short guide about how to pack right things for exotic trips. Your Hawaiian trip will never be boring and exhausting.
STYLE
Whenever you go, there is always a special local style in what to dress up. There is no any reason to follow this style, but you should know about it for not look a fool in public places. Hawaiian style is relaxed and casual atmosphere. This style goes to the local fashion, beach wear, and even casual look.
CASUAL LOOK
Don't forget to pack shorts, T-shirts, light skirts, and dresses. The most of the restaurants don't need any special dress-code to keep. The best look for a restaurant is a casual dress and skirt, shorts and a shirt. Also, think about right clothes for visiting excursion places. Thus, your short skirt looks silly when you have to get in the boat or ride a horse. If you want something special to wear, try to visit one of the local shops.
SHOES
The most popular shoes you should by here are so-called Slippahs, or flip-flops. One pair is usually enough to take a beach tour, excursion, or go shopping. Also, you can buy a pair of sandals that is as light and comfortable as flip-flops. You can go to the restaurant or to the beach party. There is even better variant of shoes that you definitely need, especially in the exotic place. Aqua shoes will help you to walk at the beach and protect your feet from being damaged of rocks, shells, and corrals.
Are you planning to have a special night? You can take a pair of heels with you to look in style and eye-catching. If you have a plan to go traveling across the country, you should take a pair of hiking boots. They can protect your feet on a long journey but take much space in your bag. Oh, don't forget about socks. If you are ready to wear open toe shoes, think about doing nails.
SWIMMING SUITE
Don't forget about the swimming suite. As a rule, exotic countries are full of beaches and swimming pools. Ladies, there are places, where sarong is needed. Gentlemen, you should wear a T-shirt on public places. One more thing, as a rule, the climate is hot in exotic countries. Your sun cream is often not enough to be well protected. Think of buying a rashguard. This is a kind of long-sleeve shirt that can be a nice shirt and fantastic addition to your swimming suite. By the way, two swimming suites are better than one.
OVERCLOTHES
Are you sure you need a jacket or rain coat in an exotic country? You are right. As a rule, such a country offers not only sunny and hot weather, but cool evening breeze. That's why you should include a sweater or light jacket into your packing list. Are you planning a trip to the volcanic island or National park? It can be really cold on the top of the mountain! Just pack a jacket or blanket to feel comfortable. Nevertheless, Hawaii is a kind of tropical direction. You can often meet rains. The rainy season comes in the period of October-April. So, don't forget an umbrella or raincoat.
ACCESSORIES
Accessories are as much important as your clothes. So, what is needed for an exotic trip? No doubts, hats and caps are needed! When you are planning a day long journey, or just visiting a local beach you definitely need a hat and sun glasses.
Finally, there is one golden rule for all travelers, who are going to pack their valise right now. Just Don't pack things you can buy there! Often, the things you can buy at home can be more expensive and not as much original as you can buy in the local shop. You shouldn't pack extra everything in the interest of saving money. Don't forget about the luggage weight fees.