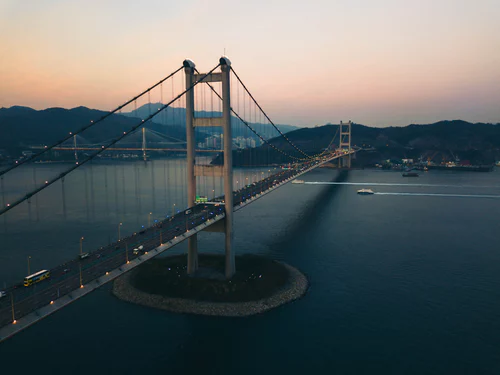 Traveling to Hong Kong with Young Kids: Top 5 Things to Do
We must admit, Hong Kong is not on most people's radar when traveling. Most people love the beach and enjoy a vacation where their children will have a good time as well. As soon as you stepped off the airplane in Hong Kong, you will feel so welcome, and everything will set your mind at ease.
Transportation
Getting a visa on arrival is simple. It will take you about 15 minutes to pass through immigration (with children because you will be ushered to a faster line), but even longer to retrieve our luggage. If you have gate checked a stroller and do not want to wait at the gate for it, they will bring it to the luggage belt; however, it arrives later than the rest of the luggage.
You should also get a pocket WIFI for a little less than $6 USD/day. Although this process took a bit longer than usual (depending on which company you go with)l, you can connect up to 5 devices without having to buy a SIM card or wait until you stop somewhere with free WIFI. 
It comes highly recommended that you book ground transportation before arriving from a company such as United Coachline Luxury Transportation. Your driver will be waiting after baggage claim with a sign and your name. He will help push the luggage, and you can ride comfortably in a nice SUV, with ice-cold water to your destination.
Disneyland
Every kid's dream is to see the mouse, no matter which country you visit. Hong Kong Disneyland should be on the top of your list; especially if you've visited other Disney parks. Each park is different with its own cultural aspects, such as food and festivals. It's a great way to not only experience different cultures, but also do something a bit familiar as well.
You can check out themed areas such as Toy Story, Tomorrowland, Adventureland, and more. You will also find rides that you won't be able to find in other Disney parks. Disney Tourist Blog has some great tips on spending the day at any Disney theme park.
Ocean Park
Ocean Park is a mixture of theme park and aquarium. For kids who love animals and would also love a thrill, this is a great place to spend another day relaxing. Here you can play at the amusement park, check out the museum/zoo area and get even more up close and personal with the animals by trying a personalized tour with animals such as dolphins or penguins.  
La Jolla Mom does an amazing job talking about exactly what you will see at both Ocean Park and Disneyland, and of course, offers her opinion about which she likes better. 
Noah's Ark
Noah's Ark is another great way to spend the day. It's a landmark attraction that provides guests with several activities and a large nature park. They also do fun educational activities with a mission to spread the love of the earth.
Some of the attractions include AdventureLand, Solar Tower, Noah's workshop, the tree of life, and so much more. This historic attraction also sits on Tung Wan Beach. Be sure to register early for their workshops, camps, and educational activities. There is also free transportation if booked through an authorized representative. 
SuperPark Hong Kong
SuperPark Hong Kong is a very active place for kids and adults to go and let off some steam. It is broken into three areas: Adventure Area, Game Arena, and Freestyle Hall. Each of these different areas has a wide range of activities to do.
In the Adventure Area, you can engage in activities such as ninja track, peddle car track, trampoline area, and more. In the Game Arena, you can compete with others in games such as street basketball, baseball, and super bowling. In the Freestyle Hall try out their superboxer, climbing wall or skate and scoot park.
To Sum it Up!
Hong Kong should be on any travelers wishlist for sure. Although Asia tend to have a higher population and it is a bit more crowded, you will enjoy this city and everything it has to offer. It is very kid-friendly; housing attractions such as Disneyland, Ocean Park, Noah's Ark, and more. It's truly a great place for kids, young and old.