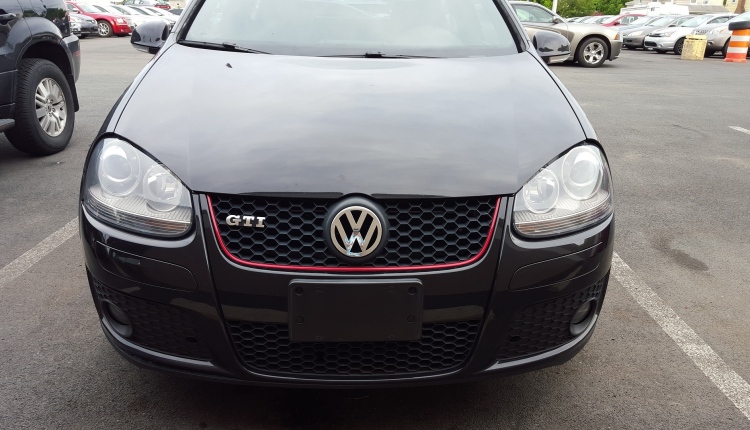 What You Need To Know When Modifying Your Car
Are you a car enthusiast who is thinking about modifying a ride? After all, who doesn't love a unique car that stands out from the crowd? There are tons of different ways to customize your vehicle as per your preference. These days there is no shortage of selections when it comes to modifying your car.
It can be as simple as the addition of a safety-enhancing feature, or you can go for a full-fledged face lift. You can also take a few steps to improve the drive quality of your car by adding an added exhaust flow or by replacing suspension and brake components. If you are a speedster, then you can even consider adding an external source of induction or even nitrous. A lot of car enthusiasts also like to improve the in-car entertainment by adding a better stereo and speaker system.
But ultimately, all the modifications depend on the kind of driving experience you like and the type of vehicle you own. Before you start modifying your ride, make sure that you do ample research and planning. It is a substantial investment on your part, so you should be careful about it and approach it with a lot of care and attention.
Here are some tips that will help you make the right choices when it comes to modifying your car:
1- Plan the final outcome
As we discussed earlier, the type of modification you prefer depends on your taste, budget and the car model you have. Think about the end result that you want to achieve after the modification process. Most people just want their cars to look good. But is that enough? Imagine the bigger picture and how the modification will affect you and your car in the years to come. You don't want the added features to become a misfit after some time. So, plan each and every detail with future aspirations in mind.
2- Electronic modifications
One of the easiest ways to modify a car instantly is to add some electronic elements. These may include alarms, sound systems, speakers, lights and so much more. There is a wide variety of electronic modifications to choose from and you'll find yourself tons of options.
But plugging the new systems into the existing wiring system of the car is a tricky job and you should get in touch with a very skilled mechanic for installation. Even if the accessories are correctly installed, you might face some electrical issues in the car later on. So, think twice before you get any modification related to the electrical system of your vehicle.
3- Stance
Improving the stance of your car is a really high impact modification. But not many car enthusiasts can resist the urge to increase the flush arch gap. You can choose from a variety of stances in this case. There's the 'hella flush' look where the arches are almost flushed with the wheel lip, 'poke' look where the wheel lip sticks out slightly from the arch or 'tucked' look where the wheel lip slightly tucked under the arch.
But remember, that perfecting your car's stance requires a lot of persistence and money! Don't forget to take your car's spacers, wheel width, size and offset details into consideration before planning for the perfect standing vehicle!
4- Tires
If you are a fan of sporty cars, then you might want to choose some decorative rims or broader tires. Even though they instantly perk up your car's overall aesthetic, not many sellers tell you about the potential risks associated with the wrong selection. Before you choose to install rims or tires, make sure that they are supplied directly from the factory and are of the correct size for your car. Otherwise, they can cause serious issues and damage to your vehicle's suspension and alignment in the long run.
5- Enhanced safety features
If you are increasing the power of your car, you should enhance the safety features to match it. Most of the time, people forget to upgrade the brakes, and needless to say, it may have some not-so-pleasant aftermaths.
Think about whether you need to upgrade only the rotors or brake pads or does the car need an entirely new brake kit. You might also want to add additional safety features such as a safety harness and a roll cage. Again, it all depends on the power of your car and the intended use behind it. Speak to professionals in the garage and also take opinions from car experts in online forums.
6- Plastics
If you are a visual creature, then you'll want to get some visible alterations in the plastic parts of your car. Switch the grill to another pattern or change the car's bumper to make a huge difference in the look of your ride. It can be a subtle change, or you can go all out and swap the front and rear bumpers to create a visually significant impact.
7- Exhaust
Another way to pimp your ride is to install a higher flowing exhaust in it. After all, an exhaust controls the way your car breathes out. You can choose to install a catalyst-back aftermarket exhaust or replace the entire exhaust system to maximize the performance of your car's engine.
8- Interior
Don't forget to think about customizing the interior of your car too. Not only does it look pretty cool, but also makes it an extension of your own self! Let's face it, you spend most of the time inside the car so it should be modified to suit your taste too.
From car seat upholstery to customized floor mats and vibrant steering covers- there are countless ways to spruce up the interior of your car! 
Conclusion:
Before you decide to modify your car, do your research about what's legal and how will the changes impact your car's insurance and resale value. You should stay clear of getting stuck with a fancy car that does not comply with legal and insurance laws.
Search online for more information regarding what sort of legal modifications are allowed. You can also get help from an online evaluating service such as the one which works under the motto of we buy any car and promises complete satisfaction in all issues related to your car.