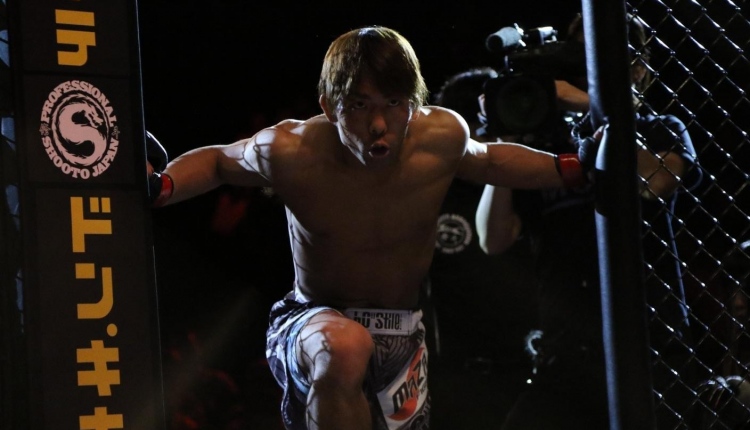 6 reasons why sports should be an essential part of your college curriculum
Do you remember the old English saying, "All work and no play makes Jack a dull boy?" Unfortunately, most educational institutes have forgotten the fact that academic learning and sports education go hand in hand with each other. In fact, they are like the two sides of the same coin. Teachers can produce hard working and confident students only if sports are accompanied with the academic curriculum.
Sports evokes a lot of qualities like leadership qualities, sharing and team spirit and tolerance- something that cannot be taught through pen and paper. Hence, college MMA Programs combine sports and studies as a compulsory subject in their curriculum and focus on the all-round development of the students.
Here are a few reasons why sports and physical health education should be taken seriously in schools are colleges, and how regular exercise affects the bodies and minds of young adults:
1- Increases physical fitness
The problem of childhood obesity in growing considerably in the United States. According to a research approximately 17% of children and adolescents are obese. Unhealthy weight gain results due to poor nutrition and lack of exercise.
Introducing sports at an early age can prevent accumulation of fat in the body and reduce the risk of obesity in children and young adults. What's more, it also improves physical fitness and encourages the heart and lungs to be stronger, which means physically active adolescents will have a reduced risk of illnesses in the future.
2- Acts as a stress reliever
College can be a very stressful period in one's life. New faces and a different environment can cause unnecessary stress to build up. What can be a better way to blow off some steam by playing some sports. Sports is a very healthy avenue to let go of pent up frustration and channel your energy positively.
Research proves that any sort of physical activity, from yoga to aerobics, can act as a great stress buster. Even if you are not a professional athlete, a little exercise can go a long way to manage stress effectively. Once you start playing sports regularly, you will notice a rush of endorphins (the feel-good hormone) and feel more relaxed and happier.
3- Fosters new friendships
Sports has a unique ability to bring everyone together on the same page. Students get a lot of support from friends, teammates, coaches and trainers. All these positive vibes act as a great mood booster and motivate athletes to perform even better.
Athletes tend to make strong bonds of friendship with   as they spend a lot of time together, on and off the field. So, if you decide to play a college sport professionally, get ready to spend a lot of time making life-long memories with friends.
4- Provides opportunities for Scholarships
Being a bright student-athlete can help you achieve scholarships and other student assistance funds.  More than 150,000 student-athletes receive $2.4 billion in athletic scholarships each year from NCAA member colleges and universities.
Exceptional athletes who perform well academically while playing sports can get many scholarships and financial aid from college athlete programs. It is a great way to pay it forward by showcasing one's abilities in sports.
So, pave your education pathway and you complete your degree from a reputed college by being a part of a sport that is involved in winning championships. It's an excellent way to graduate debt free and step in the professional world without any loans to pay.
5- Improves time management
Being involved in sports makes you a pro at managing your time effectively. It takes a lot of dedication and self-discipline to manage academic workload and sports training. Your love for sports will cause you to stick to your schedule and use your time wisely.
You'll notice that a busy schedule will result in less wastage of time because you need to put in a lot of hours to complete your college projects, doing assignments and reaching practice on time!
Using your time wisely and not wasting it will cause you to put in the work needed for studying, completing projects, doing assignments and turning them in on time.
6- Makes you Goal-oriented
College is a great time to pull up your socks and start focusing on real-life goals. Sports teach the discipline that is required to stay goal-oriented. For example, if you don't go to practice or bail out on a game because of a party, it can result in some serious consequences.
Learning to prioritize and dedicating time to important tasks is a life lesson that will help you survive in the professional world.
Final thoughts:
Not all colleges and universities are sports oriented and if you are already enrolled in one that doesn't have national sporting events, we still recommend you to play sports to benefit from the tons of advantages it has to offer.
Don't think of it an exercise session, rather pick a sport that you enjoy. It can be anything- from a college MMA program to an active tennis session. Any form of physical activity that helps you unwind regularly will become an important part of a successful approach towards college life.