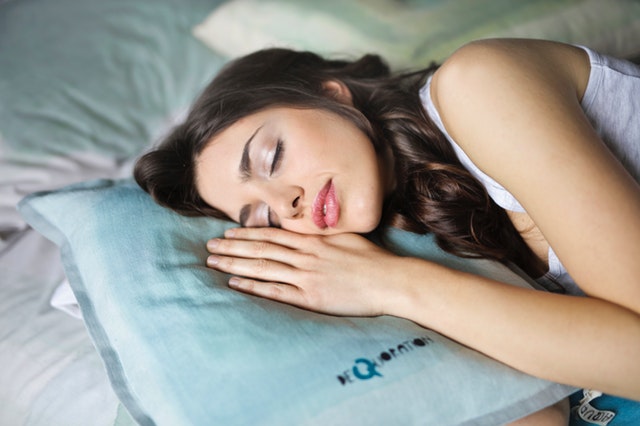 5 of the Best Pillows for a Good Night's Sleep
Are you finding it hard to catch up on sleep? There are plenty of reasons why you may be struggling to sleep well, one of which is not having the right pillow. You need a pillow that will give you optimal comfort and support whilst also meeting your personal preferences. So, have a read about some of the best pillows on the market that will transform how you sleep. 
#1 Overall Pillow
The Coop Home Goods Adjustable Memory Foam Pillow has everything you could need. It has adjustable densities to create your preferred pillow. The cushiony material moulds to your neck and shoulders to offer support and unprecedented comfort. You will be able to wake up fresh and ache free each day with the perfect pillow for you. 
#1 Travel Pillow
Getting enough sleep before your holiday or a business trip is essential, as you don't want to feel groggy for an important meeting or waste a day in bed catching up on sleep. So, to solve all your sleeping problems whilst travelling, investing in a good travel pillow is essential. Trtl offer a great neck pillow that is a flat super soft fleece which can be adjusted using fastenings to create your perfect pillow. Its supportive and comfortable, and will help you to drift off to make the most of your trip. 
#1 For Stomach Sleepers
Very few people sleep on their stomach, but for those who do, it can be hard to find the perfect pillow. Many sleepers will wake up with aches and pains, as sleeping on your stomach can lead to irritation to the neck, so having a supportive pillow is essential. The Bluewave Bedding Super Slim Gel Memory Foam Pillow has a thin and therapeutic design to help with spinal alignment, as well as allowing better breathing. This pillow stays cool thanks to the cooling gel particles that help to prevent any unneeded heat that can disrupt sleep, so this is the perfect pillow all round for stomach sleepers. 
#1 For Head, Neck and Shoulder Support
The Tempur mattress became the king of all mattresses due to its ability to distribute weight evenly and relieve pressure, as well as the fact that it is unbelievably comfortable. Now, Tempur have moved their attention to pillows, and although the price tag of £95 may put some people off, it feels extremely supportive and gives effective pressure relief, meaning for those with back or neck problems, this could make a world of difference. It can also be washed, meaning you can keep it fresh. 
#1 For Back Sleepers
If you're a back sleeper, having a firm pillow with divots for the head and neck enable great support for the spine, as well as providing the perfect place for a good night's sleep. There are so many options on the market as the majority of people sleep on their backs, but you should look for a slightly firmer cushion that will ensure your head isn't going back too far. The Sleep Innovations Cool Contour Memory Foam Pillow has support in all the right places thanks to its neck contour and head divot, making sure your spine alignment is correct as well as being incredibly comfortable.