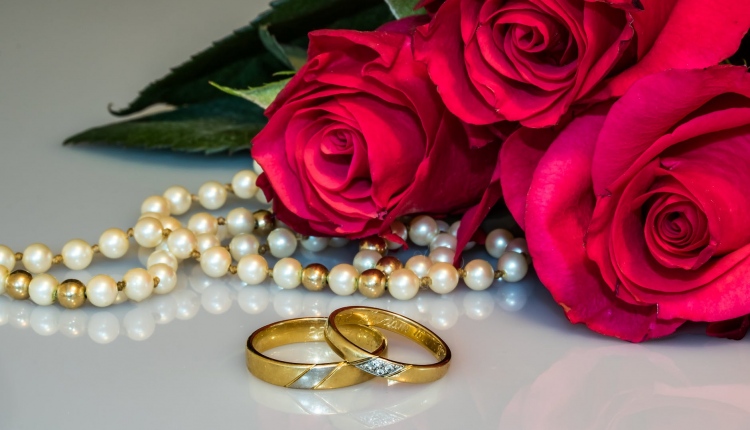 Different Types Of Rings For Engagement And Marriage
A ring is one of the most important parts of any engagement or wedding ceremony. Giving a ring to the fiance is an old tradition. This trend has been running for so many years. The rings are considered as the symbol of their relationship bonding. So, people usually choose a diamond and other rich material based rings.
People choose rich rings generally because this is the first memory of their couple life. Well, who doesn't want to make the first memory better? Basically, everyone wants to! But you may know that there is a plenty of engagement and wedding rings collection available on the market. They are of different styles, different types, different materials based and with different meanings.
So, you should choose your engagement or wedding rings carefully. And in this case, we're here to help you by suggesting you some types of engagement and wedding rings. Let's have a look at the article, hope it will help you to pick up the best ring for your life-mate!
Gold Rings:
Gold is one of the noble and popular jewelry materials on the earth. Gold has been using since more than thousands of years. The yellow color of gold is really attractive and it is too shiny. Gold is used all over the world. Gold is used for most kinds of jewelry. There are various kinds of gold, such as Rose gold which is made of gold associated with silver and copper.
Rose gold is more durable than general yellow gold. Another form of gold is White gold which is made of pure alloying gold associated with silver, palladium or white metal. White gold is white in color and has a better lasting life than general gold. Besides that, gold comes with various kinds of purity.
They basically come with different kinds of purity levels, 18 Karats, 21 Karats, 22 Karats and 24 Karats. 24 Karats is the purest gold that we usually get. As an engagement or wedding rings, gold is a pretty good material. You may start your couple journey with this rich material ring.
Diamond Rings:
Diamond is the hardest and rarest material found on the earth. Diamond is more valuable, more noble and richer than the gold. Nowadays, diamond is used more than gold as wedding and engagement rings. Diamond rings are the symbol of extreme hardness and nobility.
They indicate the nobility of their wearer and the hardness & depth of the relationship. In this modern era, diamond is the first choice for engagement and marriage rings.
There are too many diamonds ring available with various colors of diamonds, various cutting shapes, and various designs. Remember, different colors and different shape cuttings have different meanings. Basically, White diamond and Black diamond are most common for the rings.
Though white diamond engagement rings are suitable for women mostly black diamond engagement rings to suit the men most. And, different cutting shapes contain different meaning. Just pick the right meaningful ring that you want.
Platinum Rings:
Platinum is another desired material that used for engagement and wedding rings. Platinum has much durability that made this metal best as the rings. You know what, engagement & wedding ring's hardness indicates the bonding of relationship. That's why platinum is so popular as the rings. Platinum is white in color and a shiny metal.
You may find thousands of styles, designs, and size. You may also order a new one as your requirements. Platinum rings are being commonly using as the rings, necklaces and other jewelry now. Platinum has an extreme durability and long lasting life.
Besides diamond, gold and platinum rings, there are other rings too, such as Titanium (almost same as platinum), silver (cheaper than gold, diamond, and platinum) and some others. But, gold, diamond and platinum rings suit the engagement and wedding ceremony most.