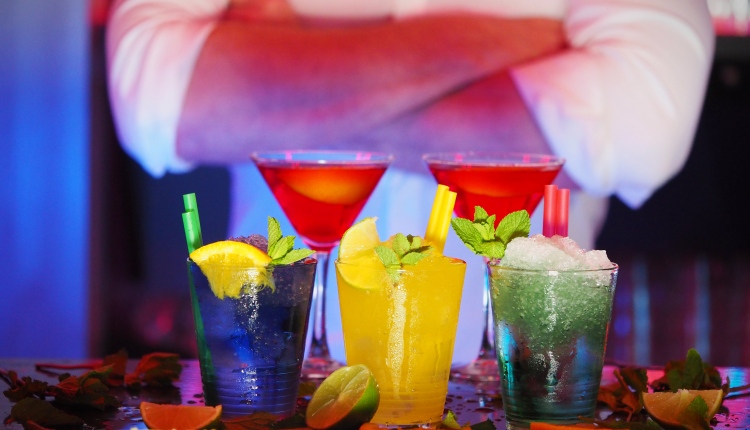 There is no better way to get into the Christmas spirit than spending a night with your best friends. If the cold winter weather is enough to put you off going out, then here are some DIY cocktails Manchester recipes you can enjoy from the comforts of your own home that are sure to get you feeling festive this year.
Snowball
This classic Christmas drink is a mixture of Advocaat (egg liqueur) and Lemonade in equal parts. Garnish with a slice of lime. If you are feeling naughty and fancy the ultimate Christmas treat, then try a snowball royal by switching the lemonade for Champagne of Cava for an extra spritz of festive fizz. Add a glace cherry for a sweet addition.
Mulled Wine Cocktails
No smell encompasses Christmas quite like the aroma of mulled wine and spices. For the perfect Christmas cocktail, boil 100g muscovado sugar in a pan with a cinnamon stick, star anise, 4 cloves and 150ml water and slowly bring to the boil. Simmer and then leave in a large jug to cool. Once cooled, add a lemon and 150ml of orange liqueur.  Leave for an hour and then serve in your favourite cocktail glasses. Decorate with a star anise and zest of orange. This is a treat that would be hard to find on a Christmas night out.
Amaretto Fizz
For a super sweet treat, combine prosecco with a dash of Disaronno and orange juice and whisk. Add a strip of orange zest to each glass for decoration. To create an amaretto sour, combine amaretto with some sweet and sour mix using a cocktail shaker. Add some freshly squeezed lemon juice and crushed ice. Decorate with a cherry.
Manhattan
This is a classic cocktail, perfect to warm the soul in the cold and dark winter months. Stir whisky bitters and vermouths together and pour over ice. Strain the liquid into a martini glass and add a strip of orange peel to garnish. This cocktail is perfect for a party as it is made of entirely alcohol.  
Hot Toddy
This is the perfect cocktail for the winter that is sure to keep you toasty and warm. The caramel apple hot toddy is a delicious mix of apple cider, caramel vodka, bourbon, cinnamon sticks and whipped cream. Combine everything except for whipped cream in a pot and heat on the stove letting it simmer. Pour into mugs or glasses and top with whipped cream. For ultimate Christmas decoration, add a mini candy cane.
Lemon Drop Martini
This deliciously festive cocktail combines vodka with fresh lemon juice and sugar. It is super simple to make but tastes amazing.  Decorate with a holly leaf for an extra touch of Christmas.