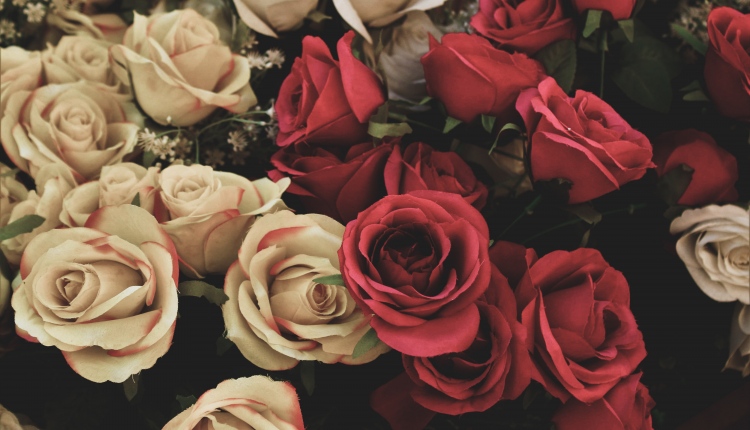 Fashionable Gift Ideas for Your Girl This Valentine's Day
Roses are red,
Violets are blue.
Gifts are hard to get,
And you haven't got a clue.
Which, let's be honest, no amount of half-hearted poetry attempts will get you out of the dog house should you not get a present at all. Even if panic was to blame. With that in mind, here are some quick ideas to get your Valentine gifts in check:
Roses are Dead
Think of something new.
No, but really. A bouquet of roses was nice and imaginative some twenty years ago. And even then… not really. So to avoid the cliches/actually seem thoughtful and imaginative, you need to ditch the roses and choose a bouquet that's a little more 2019. Or avoid the flowers altogether, if you want to be really bold!
Now, just because you have decided to step away from roses, it doesn't mean you have to ditch the colour red as well! In fact, there are plenty of luscious alternatives. A bouquet of anemone, hydrangeas and hypericum berries will be as vibrant as any roses. So, break with tradition and give this slightly more fashionable arrangement a try!
Hide a few paper flowers and throw in the line, "I'll stop loving you when the last of the flowers die." Cheesy? Yes. But at least it's better than roses.
Unusual Jewellery Choices
Every girl has a vast collection of necklaces, rings, bangles and the like. So, why not try and gift her a touch of shiny metal that's a little different this Valentine's?
Something which seems to be coming back into fashion of late is a bit of a throwback; having last been popular back when our grandmothers were still out on the dancefloor. The understated and somewhat forgotten broach. With almost impossible-to-comprehend levels of variation and customisation, it's not difficult to find a broach which suits the exact style of your lady-love.
From simplistic heart-shaped pieces to more intricate hares staring at the moon (this really exists, FYI). You can almost certainly find something which your girlfriend will love and treasure for many years to come. So, try out eBay and other such sites because there really is a wealth of interesting pieces to be found!
The Classic Bag
So far we have told you to break with tradition. To throw it aside like yesterday's news. But, in this instance, there is one thing which reigns eternal: a beautiful bag.
With a hefty price tag depending on what brand, design or size you go for; a beautiful handbag can really delight as a gift. In this case, think something smaller as it's not quite Christmas or birthday levels of gift buying. A tote bag is perfectly apt. Take something as simple but beautiful as the tote bags available at your local High Street. You'll be sure to find one that your girlfriend doesn't already have!
A Little Touch of Lingerie
Of course, there's also something which you may be a little more hesitant to try your hand at buying. But, if you do get some delectable lingerie for your girlfriend to enjoy – in the right sizes to boot – it can net you major brownie points.
The choices of luxury lingerie in the online marketplace is almost mind-boggling. Narrowing that choice down, then, is where the skilful part comes in. For that reason, it doesn't hurt to have a little sneak peek into what your girlfriend loves already. Is she a fan of striking red lingerie or honeymoon lingerie and has a drawer full? You could play it safe and get like for like. Or try and mix it up a bit, say with some daring black pieces?
Obviously, there are far more scandalous lingerie items you could be buying. But in that instance… we'll leave those items up to your own delving into the world of lingerie.
And there you have it! A selection of presents which put a twist on the classic or push you to be a little more daring in your Valentine Day present buying! Don't be afraid to give it a little thought and buy something unexpected; your girlfriend will surely love you for it!