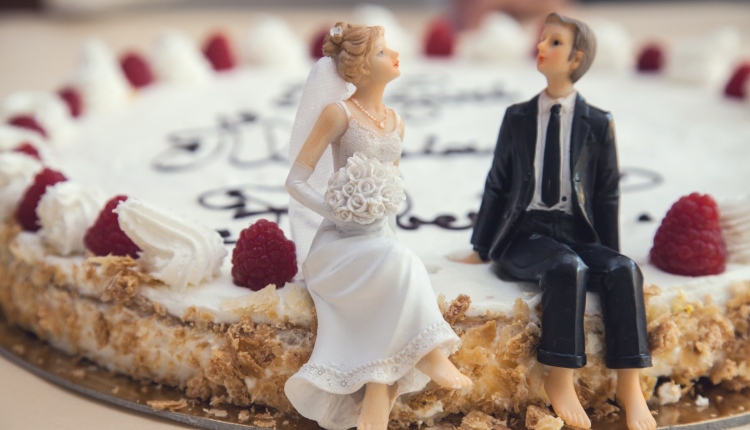 How to Organise a Wedding in Australia – Step by Step Guide
If this is the year when you've decided to say your I-dos, congratulations! As the engagement buzz begins to wear off, a load of other questions will begin to fill your mind. The venue, the menu, the dress, and the guest list are just some of the countless things on the wedding checklist that needs to be taken care of. We understand how crazy-making this whirlwind of tasks can make you feel and that's why we've come up with this ultimate step-by-step guide that will help you organise your wedding without breaking a sweat.
1. Decide on your budget.
No matter how big or small, one thing is for sure – weddings are pricy. The average wedding in Australia costs around $36,000. It's easy to get carried away since it's the once-in-a-lifetime event that you want to remember forever. However, many things can be helped and the budget is one of them. It's important to discuss this matter with your partner and to determine the budget you'll stick to. It will directly affect all the other expenses like the guest list and the food.
2. Finding the perfect venue.
One thing you should keep in mind before the search for the perfect wedding destination is the overall style of your event. If you want it to be original, you need to keep it real. It means you should stay true to yourselves and your preferences as a couple. You won't do an outdoor barn-themed wedding if you're not a countryside type and you're allergic to hay or pollen. Choose the destination that will best represent the two of you and where you'll feel the most natural at. Depending on the number of guests and the weather conditions, you can opt between an indoor and outdoor wedding with an endless number of themes to choose from.
3. Be smart with the menu.
One of the things that make the wedding reception memorable is the wedding menu. For those who are having a traditional wedding, a buffet and a sit-down dinner are a great option. However, if you're fond of hip and trendy wedding reception, then there's a wide range of options to choose from. From food trucks and miniature appetizers, you can also decide on the cuisine. Tapas, canapés, and desserts are gaining in popularity in countries like Australia. If this is something you're considering, look for caterers who provide the best paella in Sydney and make your wedding food table beautiful and delicious. Your guests will have the opportunity to try something new and exciting and you'll give them the experience they won't forget.
4. Keep it simple.
When it comes to weddings, a general rule of thumb is – keep it simple. It's easy to get carried away, and we understand that, but keep in mind that your guests will be coming to celebrate your love. They will hardly be interested in the performance artists or the flock of white doves flying all over the place. Sure, you want your wedding to be memorable, but don't overdo it. Don't forget that you're not just organizing the event, you're getting married, and that is what this day should be about.
5. Hire some help.
Although planning a wedding may seem like an easy task, many things can catch you off guard. It can be overwhelming for even the most skilled multitaskers. To avoid last-minute panic attacks and to make sure everything will go as a planner, don't ditch the idea of hiring a wedding planner. They will not only help you organise the wedding of your dreams but they will also be there on the big day taking care of every last detail so you can dedicate your time and energy on enjoying this special occasion with your loved ones.
Conclusion
One thing is certain – planning a wedding requires both time and effort. As much as it may seem like a daunting task, with the right tips and a little bit of help, you'll manage to enjoy the wedding of your dreams and make it memorable both for you as a couple and for your guests as well.